TSG Hoffenheim at Borussia Dortmund 8/27/21 - Bundesliga Picks & Predictions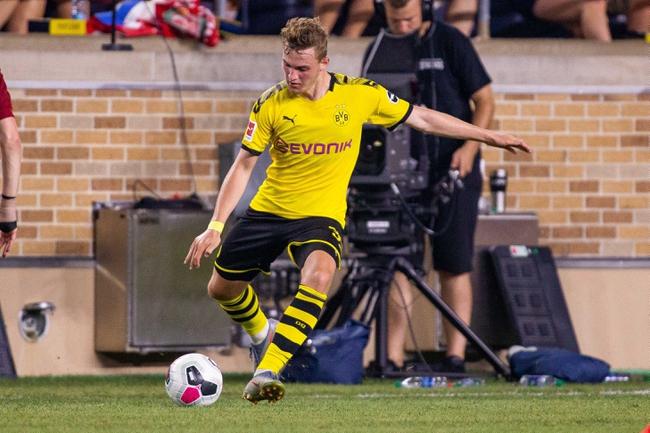 Dortmund met a tough loss at Freiburg last week and they will now return home for their next assignment. They will play host to Hoffenheim on Friday, who are coming off a draw against Union Berlin. Both offensive lines are looking great so far and this might turn out to be a goal-fest.
Dortmund (1-1-0) are coming into this match after a 2-1 loss on the road against Freiburg. Their opponents stunned them with an early goal at the 6th minute and then with another goal at the 53rd. Freiburg also scored an own goal at the 59th minute but Dortmund were unable to score an equalizer, losing by 2-1. Prior to that they lost to Bayern Munich by 3-1 in the Super Cup final, but they started the season with a couple of wins against Wehen in the Cup and a 5-2 against Frankfurt in the Bundesliga opener. Dortmund are sitting at the 7th spot of the Bundesliga with 3 points, scoring 6 and conceding 4 goals, with Haaland scoring 2 and assisting 3 of those.
Hoffenheim (1-0-1) also conceded an early goal in their home match against Union Berlin last week, but they had overturned the lead in their favor by the 30th minute. However, another Union Berlin goal at the start of the second half pinned this match as a 2-2 draw. Hoffenheim blasted Augsburg by 4-0 on the road in the season opener and also beat Viktoria Koln in the first round of the German Cup. They are sitting at the 2nd spot of the Bundesliga with 4 points, scoring 6 and conceding just 2 goals so far.
Dortmund beat Hoffenheim by 1-0 in Hoffenheim last season, before a 2-2 draw in this venue. Hoffenheim have been really good against Dortmund in recent years, losing just 1 of the last 7 against them (3-1-3). However, they have won just 1 of their last 9 trips to this venue (1-5-3). The way these two are playing, we gotta look towards the Over here.