Russia at Cyprus 10/13/19 - European Championship - Qualification - Group I Picks & Predictions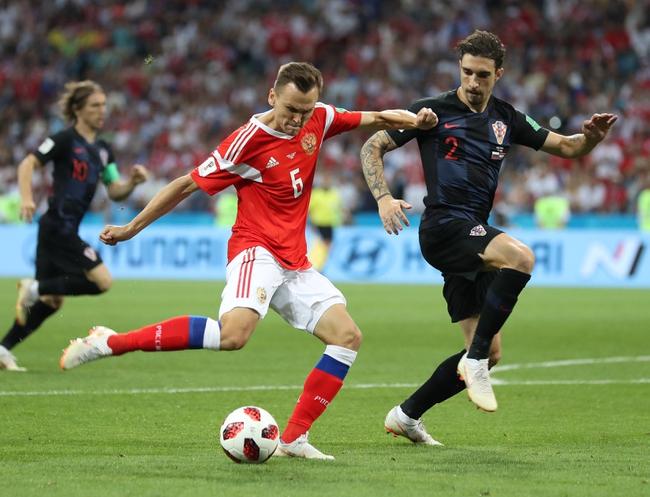 Russia did they duty against Scotland in their last match and are now really close to clinching one of the two top spots of their group. They will now only need a single point when they will travel to Cyprus, in order to qualify. Cyprus only need a win here to keep their hopes alive.
Russia (6-0-1) are coming off a big 0-4 home win over Scotland, but it was not all that easy. They did struggle in the first hour but did great in the final third of the match. Russia have now kept five clean sheets and have scored in all their matches. They are sitting at the 2nd spot of Group I with 18 points, eight ahead of Cyprus and three behind Belgium.
Cyprus (3-3-1) fought really hard in their last match, where they managed to come from one goal behind to beat Kazakhstan by 2-1 on the road. They had pulled even a few minutes prior, and Cyprus showed that they are not to be taken lightly. They will now return home for this match, where they are traditionally stronger than on the road. Cyprus are 3rd in the group with 10 points and only need a win here in order to keep their qualification hopes alive.
Russia won by 0-1 at home in the first round, and are still undefeated in three matches against Cyprus (2-0-1). However, the only previous match in Cyprus was a 1-1 draw back in 1997. Cyprus know that they will be eliminated with anything other than a win here, so they should give it their all. However, Russia know that they will only need a Draw here, so I am willing to take my chances at some nice odds.