Manchester City at Crystal Palace 10/19/19 - Premier League Picks & Predictions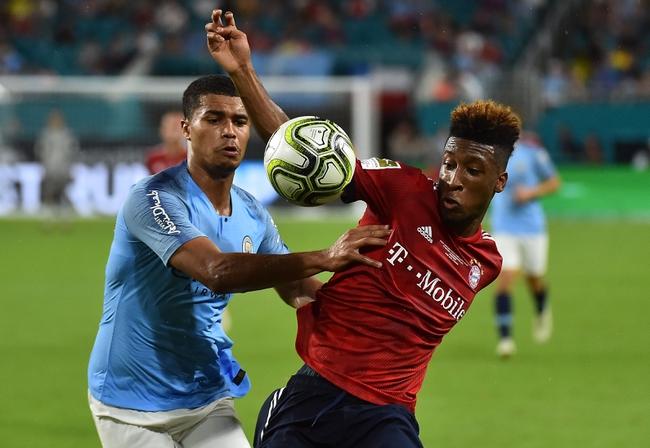 Manchester City entered the international break after a really frustrating loss at home against Wolves. They will now look to return to winning ways when they will be hosted by Crystal Palace on Saturday. Crystal Palace did a great job in their last match and have actually been quite solid so far in the season.
Manchester City (5-2-1) are coming off their second league loss of the season, a quite unexpected 2-0 at home against Wolves. They failed to create solid chances, while their opponents stood back and waited for the right time to strike. And they did, twice, forcing City to another loss. Manchester City are still sitting at the 2nd spot of the league table with 16 points, now one ahead of Arsenal and already eight behind Liverpool.
Crystal Palace (4-2-2) did a really good job in their away match against West Ham, where they came back from one goal behind to eventually win by 2-1. They have now won two in a row and have lost just once in their last seven matches in all competitions (4-1-2). Crystal Palace are now residing at the 6th spot of the Premier League with 14 points, just as many as Chelsea and Leicester above them. Crystal Palace have been excellent at home so far (2-0-2), conceding just one goal in the process.
Manchester City won by 3-1 in this venue last season, but Crystal Palace had won by 3-2 in Manchester before that. Manchester City have dominated this match-up in recent years, losing just one of their last ten matches against Crystal Palace (8-1-1). Moreover, they have been equally good in this venue (7-2-2), going undefeated in their last five trips here (4-0-1). I expect a physical match with a lot of cards here, but City should be able to snap out of their funk here.