Liverpool at Manchester United 10/20/19 - Premier League Picks & Predictions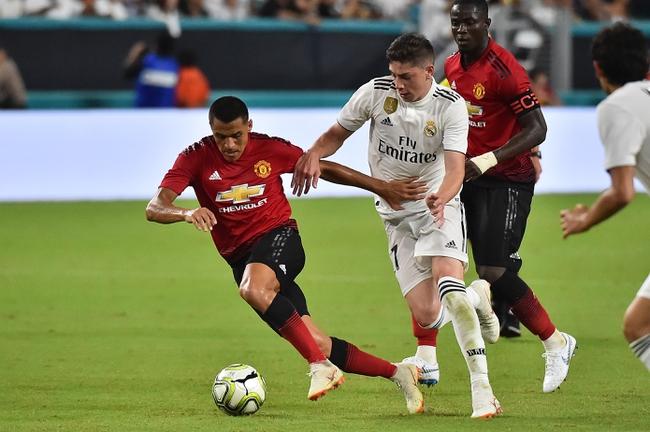 Liverpool has managed to find themselves sitting on top of the table so far. They have ended up getting 24 points on the season and have yet to be beaten. What else helps The Reds out in this game is they are sitting on top of a +14 goal difference and that is very impressive considering the level of play the team has had to face this year.
Sadio Mane is the player who has been able to lead the Reds in scoring with 5 goals. Mohamed Salah has managed to get 4 goals for the Liverpool team. Roberto Firmino has ended up getting 3 goals on the year. Salah and Firmino lead the Reds in the assist department with 3 on the year.
With the Red Devils they have not really been playing as well as expected on the year and that has Ole Gunnar Solskjaer scratching his head at times this year. The downside is the Red Devils are sitting in 12th place in the table and are actually behind Crystal Palace, West Ham, and even Burnley. All of those are teams the Manchester United squad was projected to be well in front of.
Marcus Rashford and Daniel James have both found the back of the net 3 times this season for Manchester United. Rashford has ended up getting 2 assist as well as has Paul Pogba. Outside of that the Red Devils have only a few players with a single assist on the year.
The Reds are playing some great football on the year an that will definitely continue in this game here. The Red Devils are a team that has to improve defensively in this game if they would like to be considered a serious threat on the year for playing good on the year. The Reds, though, have a great offense and that makes it difficult for the Red Devils to win this game as Liverpool has too much offensive power. Final Score Prediction, Liverpool Reds win 3-1.