Hannover at Dortmund 1/26/19 - Bundesliga Picks & Predictions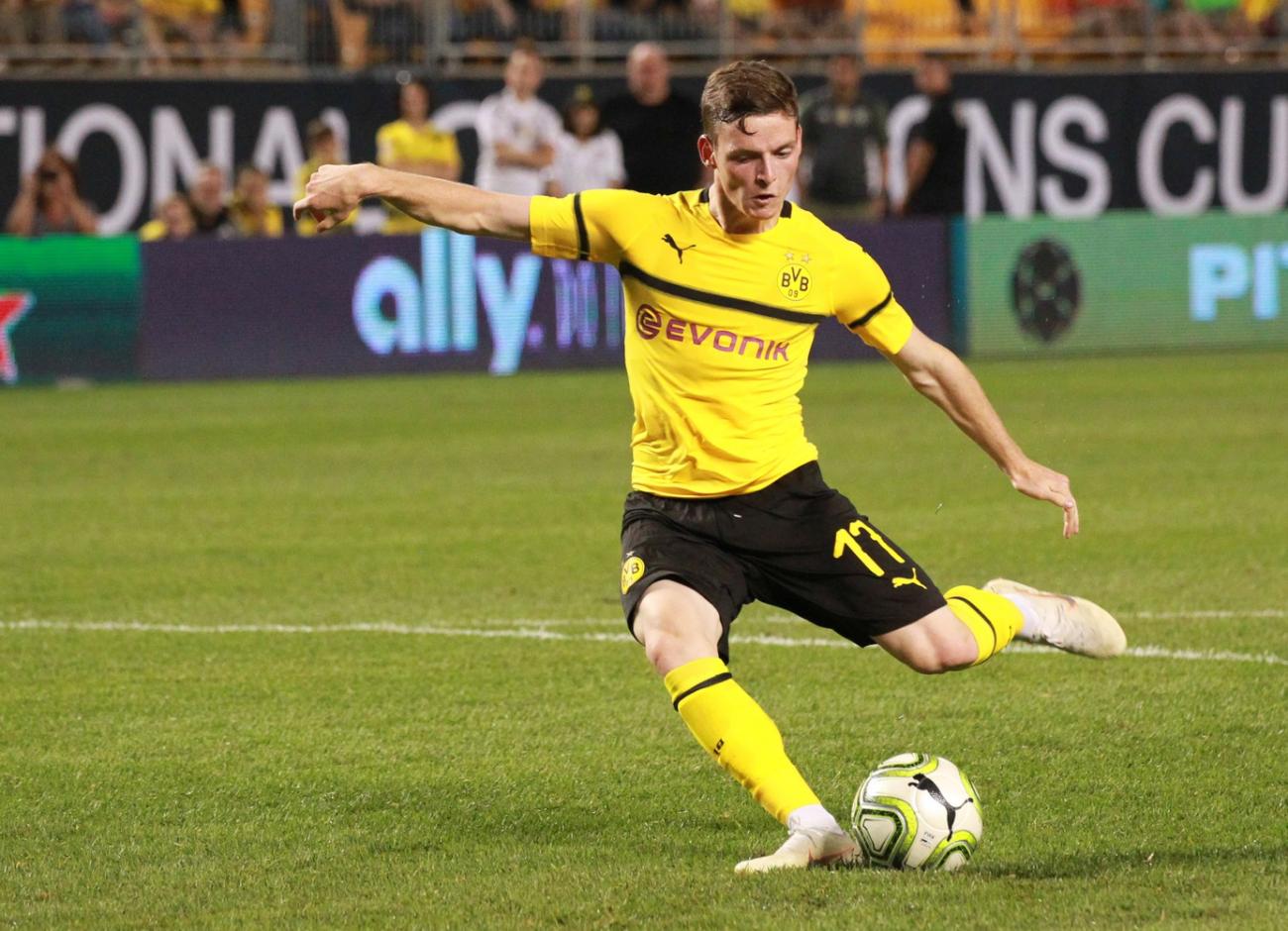 Dortmund looked a bit numb in their return from the winter break but they did succeed in beating RB Leipzig on the road. They will now have a much easier job on Saturday, when they will play host to Hannover. Hannover have been tragic this season and will not have a good time in Dortmund.
Dortmund (14-1-3) were not very good in their away match against RB Leipzig last week, but they scored an early goal and sat on their lead to win by 1-0. They picked up where they left off before the break, and have now won six of their last seven matches in all competitions. Dortmund are still sitting at the top of the Bundesliga with 45 points, six ahead of arch-rivals Bayern Munich. They have a stunning 8-0-1 record at home so far in the league but have kept just two clean sheets in their last seven home matches in all competitions.
Hannover (2-11-5) were terrible in their return from the winter break and should be feeling lucky they only lost by 1-0 in their home match against Werder Bremen. That means that Hannover are now win-less in their last seven matches (0-5-2) and have only won twice all season. They are sitting at the 17th spot of the league table with 11 points, four below the red line. They have yet to win on the road (0-5-4), but have only failed to score once in ten away matches in all competitions.
The two teams played for a goal-less draw in Hannover earlier in the season but Dortmund have been stellar as hosts against Hannover in the past decade (8-1-0). They don't keep a lot of clean sheets and Hannover score even in their losses. I will reluctantly take Hannover to cover the spread on this one.