Crystal Palace at Manchester City 12/22/18 - Premier League Picks & Predictions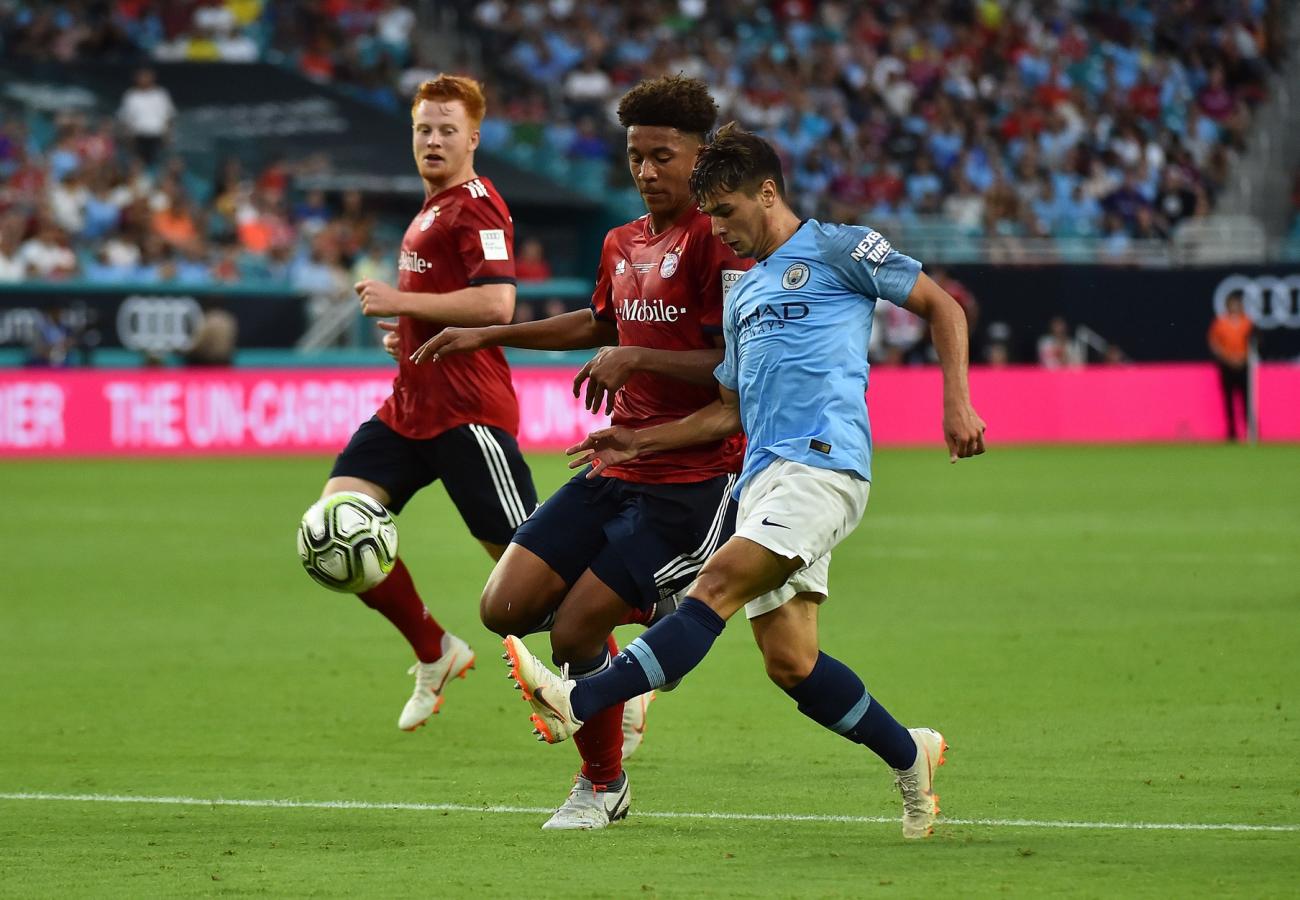 Manchester City didn't have an easy job in the Carabao Cup quarter-finals but did manage to go through to the next round. They have not been very stable lately but they will surely fight to return to the top of the Premier League on Saturday, when they will host Crystal Palace. Crystal Palace are coming off a slim win but they have been pretty bad on the road so far.
Manchester City (14-1-2) took an early lead in their away match for the Carabao Cup against Leicester but were equalized towards the end of the match. The two teams settled the matter in the penalty kicks where Manchester City were more accurate and got the qualification. Last week in the Premier League they blasted Everton by 1-3 at home and prior to that they beat Hoffenheim by 1-2 at home for the Champions League. Manchester City are still sitting 2nd in the Premier League with 44 points, just one point behind Liverpool.
Crystal Palace (4-10-3) finally caught a break in their last match, when they beat Leicester by a slim 0-1 at home. They were not very good in that match but scored the winning goal at the 39th minute and had to withstand a heavy pressure in the second half. Even so, they came back to winning ways after two consecutive losses (2-2-1 in the last five). Crystal Palace are now sitting are the 15th spot of the Premier League with 15 points, just three points ahead of the relegation zone. They have not been very solid on the road so far (2-6-1), where they have only scored 9 goals and have conceded 15 in the process.
Manchester City destroyed Crystal Palace by a massive 0-5 in this venue last season, but Crystal Palace held out for a goal-less draw at home. Moreover, Manchester City have won all nine home matches against Crystal Palace over the years. This is definitely going to be another vast win for the home team, but I wouldn't be surprised if Crystal Palace scored here.