Club Brugge at Real Madrid 10/1/19 - UEFA Champions League Picks & Predictions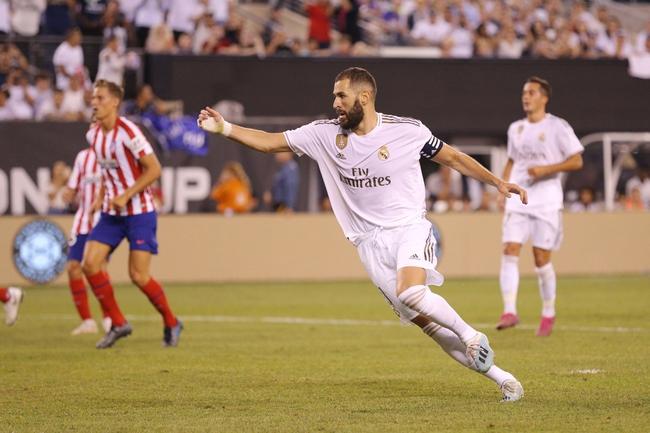 Real Madrid are coming off a huge loss in the Champions League premiere, as they fell badly to French giants PSG. They will now look to make amends for that loss when they will host the weakest team in the group, Club Brugge, on Tuesday.
Club Brugge played a really mediocre match at home against Galatasaray in the premiere, where the two teams split the points in a goal-less draw. They now have three consecutive draws in the Champions League, and are undefeated in their last five matches for the group stage (1-0-4), while also keeping four clean sheets. The Belgian side has now won two of their last five matches in the competition (2-1-2), but those were their only wins in their last 17 such matches (2-11-4).
Real Madrid were nowhere to be found in the premiere against PSG, and they paid dearly. It was one of their former players who scored twice in the first half, eventually leading to a bad 0-3 loss for Real Madrid. Even so, the Merengues have lost just eight of their last 42 matches for European competitions, home or away (27-8-7). However, they have lost three of their last six home matches, and each of their last two regardless of venue.
Real Madrid will go all-in on this match, as they will try to wash off the terrible loss to PSG. They will surely want to win, and win big, in order to improve their goal difference. Club Brugge are a compact side, but playing in front of a loud crowd and against one of the world's best teams is a huge task.