Atlanta United at New York City FC 9/25/19 - MLS Soccer Picks & Predictions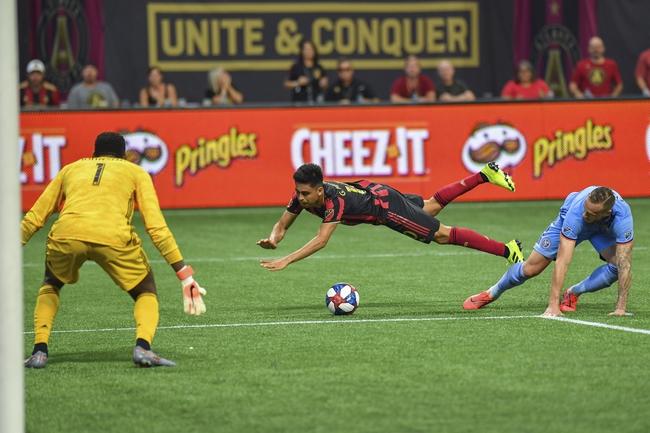 New York City managed to retain their undefeated status for yet another match, and will now return home where they will host Atlanta United on Wednesday. Atlanta United are coming off back to back wins, and this is a battle between the two top teams in the Eastern Conference.
Atlanta United (17-11-3) are coming off a 1-3 win at home against San Jose, but they won much harder than the final score suggests. Even so, they have now won back to back matches after losing two in a row, and have now won nine of their last 11 matches in all competitions. Atlanta United are sitting at the 2nd spot of the Eastern Conference with 54 points, four behind New York City. They have the 3rd best away record in the Conference (6-9-0) and have won four of their last five.
New York City (16-5-10) did a great job to take the lead in their away match against FC Dallas but were equalized in the second half and eventually split the points in a 1-1 draw. They are now undefeated in their last eight matches (6-0-2), but keeping just one clean sheet in the process. New York City are still leading the East with 58 points, four ahead of Atlanta United. They have the 2nd best home record in the Conference (10-1-5) and are undefeated in their last seven there (6-0-1).
Atlanta United beat New York City by 1-2 at home earlier in the season and retained the upper hand in this match-up (4-1-2). Six of those seven matches had goals from both sides and five of those had at least three goals. Matches in this venue have been pretty balanced (1-1-1). Both teams can easily score here, so I will take the Over 3 Goals as both teams fight for the top spot.