Senators at Devils 12/21/18 - NHL Picks & Predictions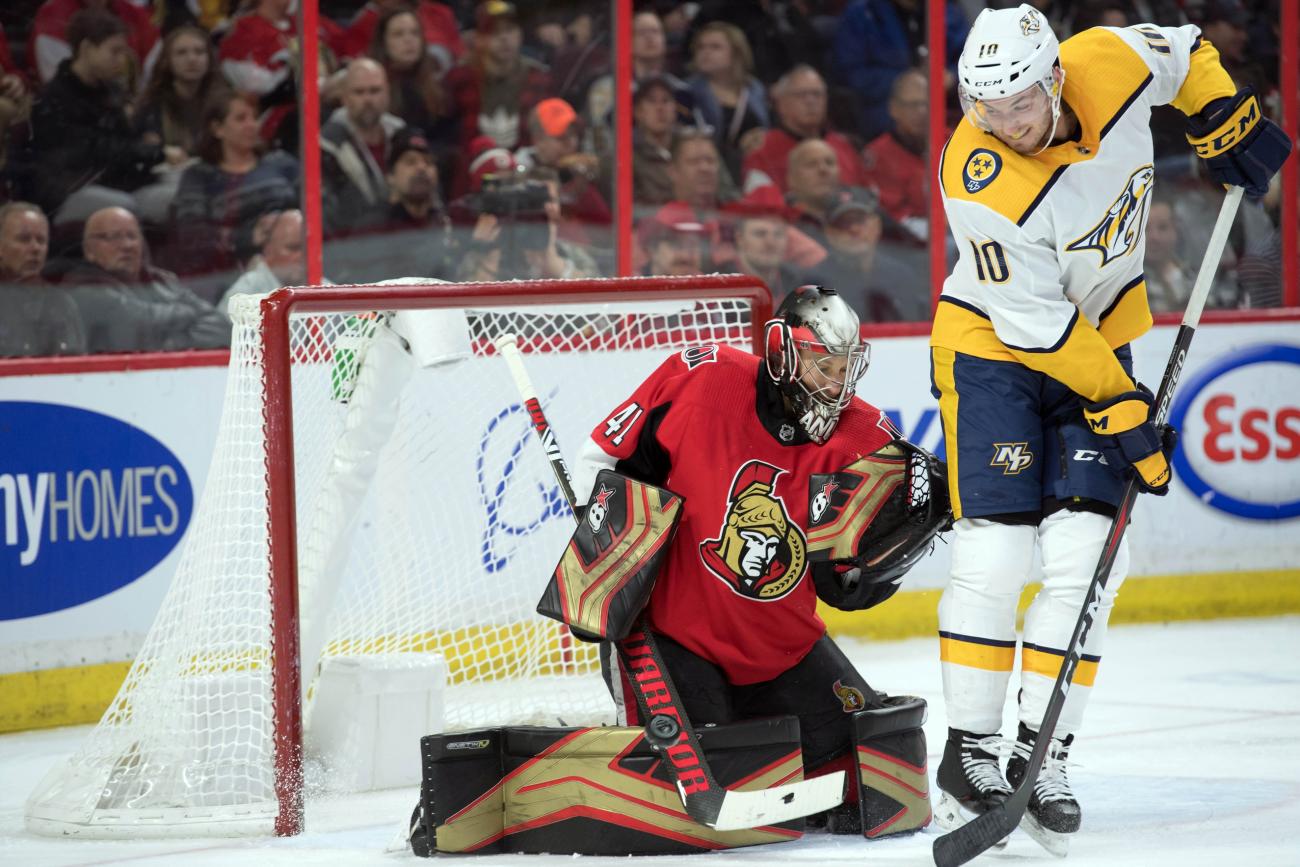 The Ottawa Senators look for a second straight victory on Friday when they visit the New Jersey Devils. The Senators defeated the Nashville Predators 4-3 in overtime on Monday as Thomas Chabot scored the game winner 21 seconds into the extra period. The Senators recovered to win after squandering a three-goal lead.
New Jersey will be playing the second half of a back to back after facing Columbus in the road Thursday. New Jersey lost its second straight game on Tuesday falling to the Toronto Maple Leafs 7-2. The Devils were behind 3-0 after one period and 5-1 after two. Nico Hischier and Sami Vatanen scored for the Devils, who in their past 15 games are 3-6-6. In goal, Keith Kinkaid allowed five goals on just 21 shots prior to being lifted starting the third period.
Mark Stone leads Ottawa in goals scored with 16 and points with 39. Thomas Chabot leads in assists with 26. Goalie Craig Anderson is 14-12-3 with a goals against average of 3.49 and a .907 save percentage. Ottawa is 8th in goals scored per game at 3.31 and 31st in goals against at 3.86.
Kyle Palmieri leads the Devils in goals scored with 17. Taylor Hall is the leader in assists with 24 and points with 32. Goalie Keith Kinkaid is 11-9-6 with a goal's against average of 3.00 and save percentage of .902. New Jersey this season is 15th in goals scored per game at 3.00 and 28th in goals against at 3.63.


Ottawa has won 5 of its last 7 head to head with New Jersey. While Ottawa's record on the road is poor, New Jersey has been struggling going 3-6-6 in its last 15 overall. The Devils have lost 4 of the last 5 on home ice and 13 of the last 16 against teams from the Metropolitan division. Final Score Prediction, Ottawa Senators win 5-2.