San Jose Sharks at Edmonton Oilers 3/24/22 - NHL Picks & Predictions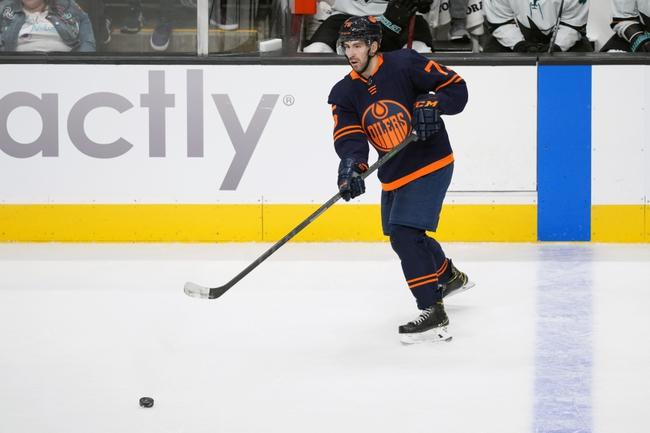 The Sharks are heading here after getting a win in their last game over the Calgary Flames. The win for the Sharks came by a score of 4-3. The Sharks after getting the win in the game ended up moving to a 28-27-8 record on the year overall.
On they season the Sharks have ended up getting only 2.62 goals per game. When it comes to the power play the Sharks have converted at a clip of 18.9% on the year and the penalty kill has ended up killing off 85.5% of the power plays faced on the year. The Sharks defense has allowed a total of 3.11 goals per game on the year.
Edmonton is coming here after getting handed a loss in their last game. The loss for the Oilers came against the Dallas Stars by a score of 5-3. After the loss Edmonton ended up dropping to a record of 35-24-5 on the year overall so far.
The offense for the Oilers has managed to get a total of 3.34 goals per game on the year. The power play for Edmonton is converting at a clip of 24.6% on the year. The Oilers penalty kill has ended up killing off 75.9% of the power plays that it has faced on the year The Oilers on the year have been playing bad defensively giving up a total of 3.19 goals per game.


Edmonton may not have that great of an defense on the year so far, but the Oilers have an offense that has made up the defensive lapses. The Sharks offense is struggling and gasping to make goals in the games and have not really been consistent in how the Sharks have done the goal scoring. Look for the Sharks offense to do decent in this game here as the Sharks pull off a road win here. Final Score Prediction, San Jose Sharks win 3-2.