Penguins at Blackhawks 12/12/18 - NHL Picks & Predictions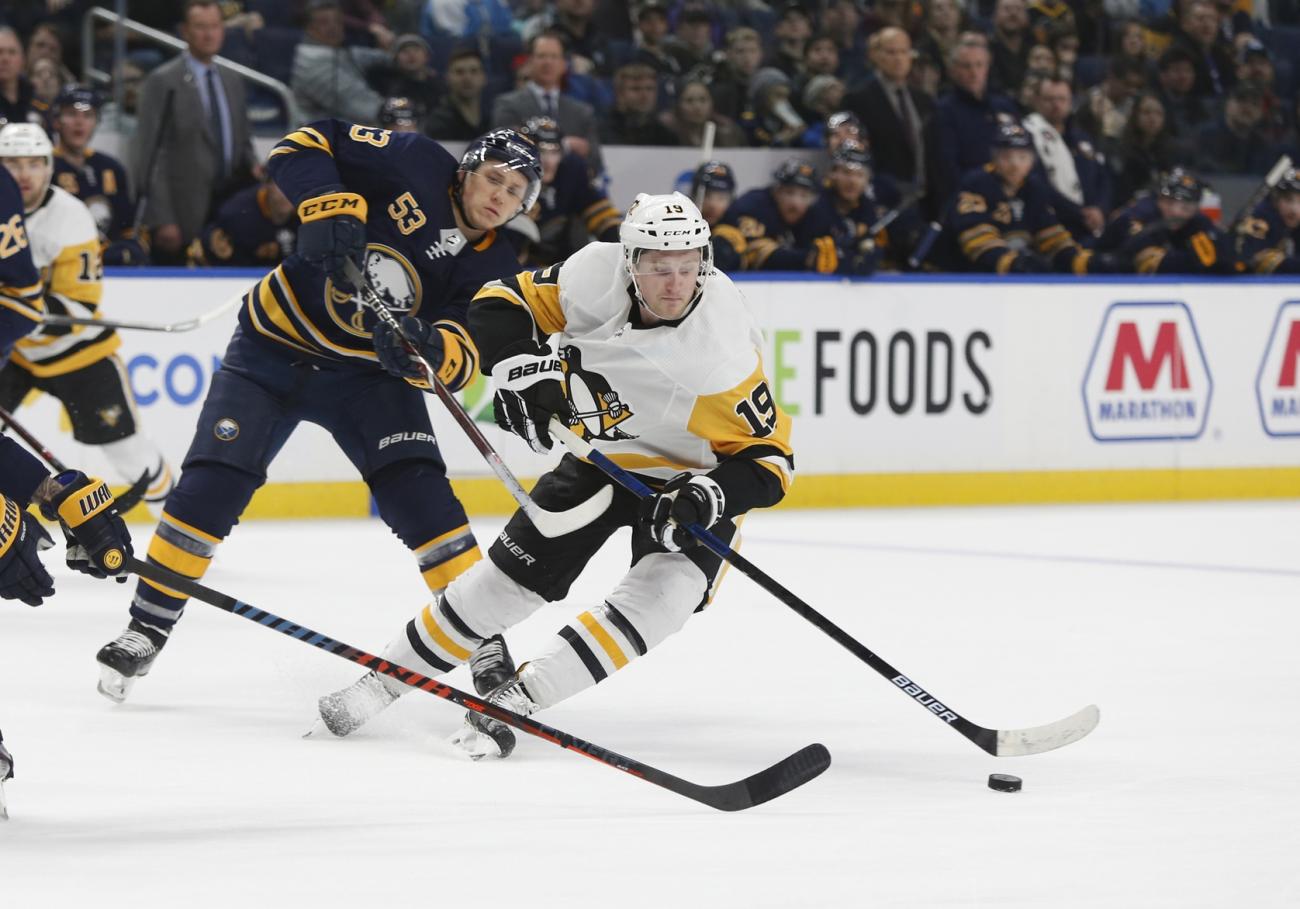 On Wednesday, the Pittsburgh Penguins look for a second straight victory when they visit the Chicago Blackhawks. The Penguins defeated the New York Islanders 2-1 on Monday as Jake Guentzel scored the winning goal in a shootout to send the Penguins to the victory. Casey DeSmith made 25 saves in net for the Penguins.
Chicago lost its seventh straight game on Sunday falling to the Montreal Canadians 3-2. Patrick Kane scored both of Chicago's goals in the loss. Chicago was just 1 for 8 in its power play in the game. The Blackhawks are now 3-11-2 under new head coach Jeremy Colliton, who took over on November 6 for Joel Quenneville.
Sidney Crosby is the team leader for Pittsburgh in goals scored with 15. Evgeni Malkin is the leader in assists with 23, while Phil Kessel is the points leader with 33. Goaltender Casey DeSmith is 9-4-4 with a 2.34 goals against average and .925 save percentage. Pittsburgh is 9th in goals scored per game at 3.34 and 20th in goals against at 3.10.
Patrick Kane leads the Blackhawks in goals scored with 15, in assists with 19 and points with 34. Goalie Corey Crawford is 5-14-1 and has a 3.21 goals against and .901 save percentage. On the season, Chicago is 25th in goals scored per game at 2.71 and 30th in goals against at 3.68.


Although the Blackhawks have lost seven straight, Chicago plays very well against Pittsburgh. The Blackhawks have won each of the last 6 on their home ice against Pittsburgh and each of the last 8 overall against the Pens. Pittsburgh has lost each of its last 6 versus teams with losing records. Final Score Prediction, Chicago Blackhawks win 4-2.