Panthers at Sabres 10/11/19 - NHL Picks & Predictions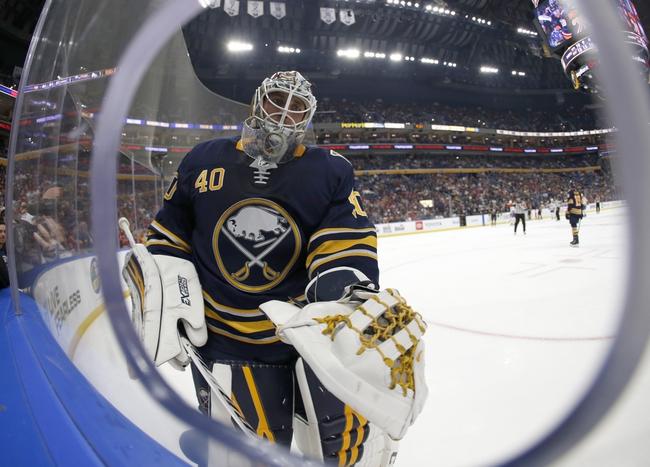 Florida is taking to the road in this game and that could make things interesting for the Panthers. The road game the Panthers have had so far was a short road trip to Tampa Bay, but it was a loss that did not really have the defense show up. The last game out on the ice for the Panthers was a loss as well and that was when Carolina came to town. Just like the first road game, it was a complete defensive collapse that cost the Panthers the game.
Mike Hoffman has managed to lead the Panthers in the offensive side of the puck. He has ended up putting in a total of 4 goals on the year and has 2 assist as well. Brett Connolly leads the Panthers in assist with 3 assist on the year.
Buffalo is one of those teams that looked horrible last year towards the end of the year. Now, the Sabres are sitting on top of the Atlantic Division. What is even more impressive is the Sabres do not have a true loss on the year so far as they have only managed to los e in the overtime period and that was against the Blue Jackets on the road.
The Sabres have finally had some major offensive production from players not named Jack. Instead, Victor Olofsson has managed to put in a total of 3 goals on the season so far. Rasmus Dahlin has ended up getting a total of 4 assist on the year and has ended up with a total of 5 points on the season.


The Panthers opening game and the last game showed that the Panthers still have a long way to go on the defensive side of the puck. What else it proved is against a decent defense the Panthers offense struggles quite a bit and that can easily lead to the Panthers having some issues in this game as the Sabres have both qualities that are good versus the Panthers bad qualities. Final Score Prediction, Buffalo Sabres win 4-3.