Oilers at Jets 10/20/19 - NHL Picks & Predictions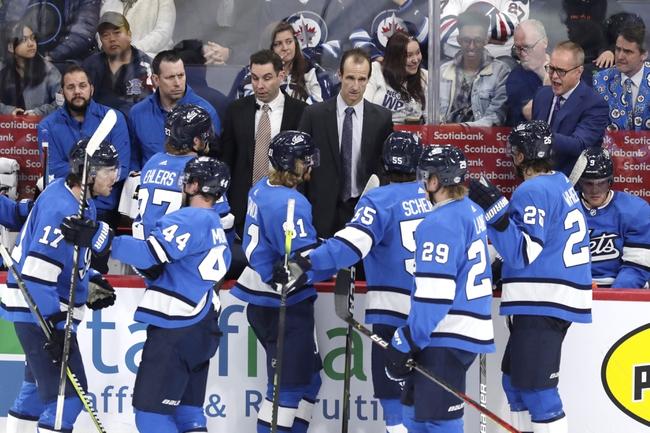 The Winnipeg Jets remain at home on Sunday and will host the New York Islanders. The Jets are 4-5 on the season and sit 4th in the Central. Winnipeg lost to the Islanders in their last game 3-1. The Jets are riding a three game losing streak and carry a 1-3 home ice record. Mark Scheifele leads the team with 4 goals. 
Connor Hellebuyck will make his 7th start of the season for the Jets. Hellebuyck is 3-3 on the season with 16 goals allowed. Hellebuyck carries a 2.70 goals against average with a .919 save percentage. The Winnipeg Jets rank 25th in the NHL with an average of 3.67 goals allowed per game. 
The Edmonton Oilers head into Winnipeg after they beat he Red Wing at home on Friday 2-1. Edmonton is 7-1 on the season and lead the Western Conference. Defenseman Darnell Nurse contributed 2 assists in their last game. The Oilers are riding a two game win streak and carry a 3-1 road record. 
Mike Smith will make the start in the net for the Oilers. Smith is 3-1 on the season with 10 goals allowed. Smith carries a 2.51 goals against average with a .917 save percentage. The Edmonton Oilers sit 6th best in the NHL with an average of 2.50 goals per game. 


The Jets are struggling to find a win right now and a game against Edmonton is a very tough task for them. The Oilers are 6-2 in their last 8 vs. Western Conference. The road team is 8-3 in the last 11 meetings. Back the road team on Sunday. Final Score Prediction, Edmonton Oilers win 4-2.