New Jersey Devils at Calgary Flames 3/16/22 - NHL Picks & Predictions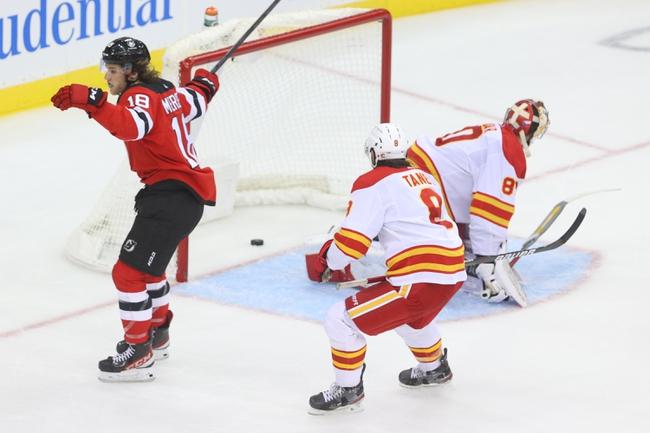 The New Jersey Devils play in Vancouver on Tuesday before heading to Calgary to take on the Flames Wednesday. New Jersey is 22-32-5 on the season and sit 7th in the Metropolitan. The Devils beat Anaheim 2-1 on Saturday. New Jersey carries a 8-12-2 road record. 
Jon Gillies will make the start in goal for New Jersey. Gillies is 3-9-1 on the season with 48 goals allowed. Gillies carries a 3.43 goals against average with a .887 save percentage. 
The Calgary Flames head back home on Wednesday after losing 3-0 in Colorado on Sunday. Calgary is 36-16-7 on the season and lead the Pacific Division. The Flames have won six of their last games and carry a 18-5-5 home ice record. Calgary averages 35.9 shots on goal per game which ranks 2nd in the NHL. 
Jacob Markstrom will make his 47th start in goal for the Flames. Markstrom is 28-11-6 on the season with nine shutouts. Markstrom has allowed 94 goals and carries a 2.07 goals against average.


The Calgary Flames are heavy favorites in this game as they should be. New Jersey gets caught playing on a back to back and have been just bad on the road. The value is in the total in this match up. Final score Prediction, Calgary Flames win but the play is on the over 6-2.