Jets at Penguins 10/8/19 - NHL Picks & Predictions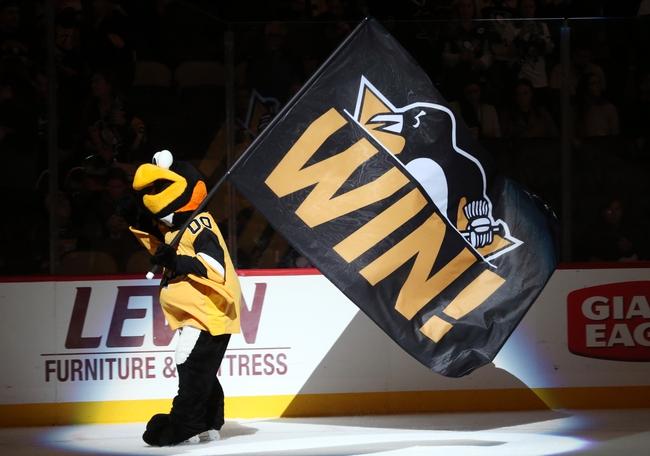 The Pittsburgh Penguins resume action on Tuesday at home as they host the Winnipeg Jets. The Penguins are 1-1 on the season and beat the Blue Jackets 7-2 in their last game on Saturday. Jared McCann and Patric Hornqvist each contributed 2 goals a piece. Captain Sidney Crosby added 2 assists and was +1 on the evening. Tuesdays game will be the Penguins third straight home game. 
Matt Murray will make his 3rd start in the goal for the Penguins. Murray is 1-1 on the season with 5 goals against. Murray made 28 saves in their last game and carries a .930 save percentage. The Pittsburgh Penguins currently ranks 8th best in the NHL in goals allowed per game. 
The Winnipeg Jets remain on the road Tuesday night with a visit to Pittsburgh. The Jets are 1-2 on the season and lost in New York 4-1 against the Islanders on Sunday. Winnipeg has four straight road games to start their season before heading home to host Chicago. Blake Wheeler currently leads the team with 2 goals on the year. 
Connor Hellebuyck will make his 2nd start in the net for the Jets.  Hellebuyck is 0-1 on the season after allowing 5 goals against the NY Rangers.  Hellebuyck carries a 5.08 goals against average with a .839 save percentage. The Winnipeg Jets rank 28th in the league allowing 4.67 goals per game. 


Back the Penguins on their home ice Tuesday night after they put up 7 goals in their last game. The Jets continue their tough road trip to start the season and a game in Pittsburgh is very tough. The Jets are 4-27 in the last 31 meetings in Pittsburgh. This series will continue to be dominated by the Penguins. Final Score Prediction, Pittsburgh Penguins win 4-1.