Devils at Canadians 2/2/19 - NHL Picks & Predictions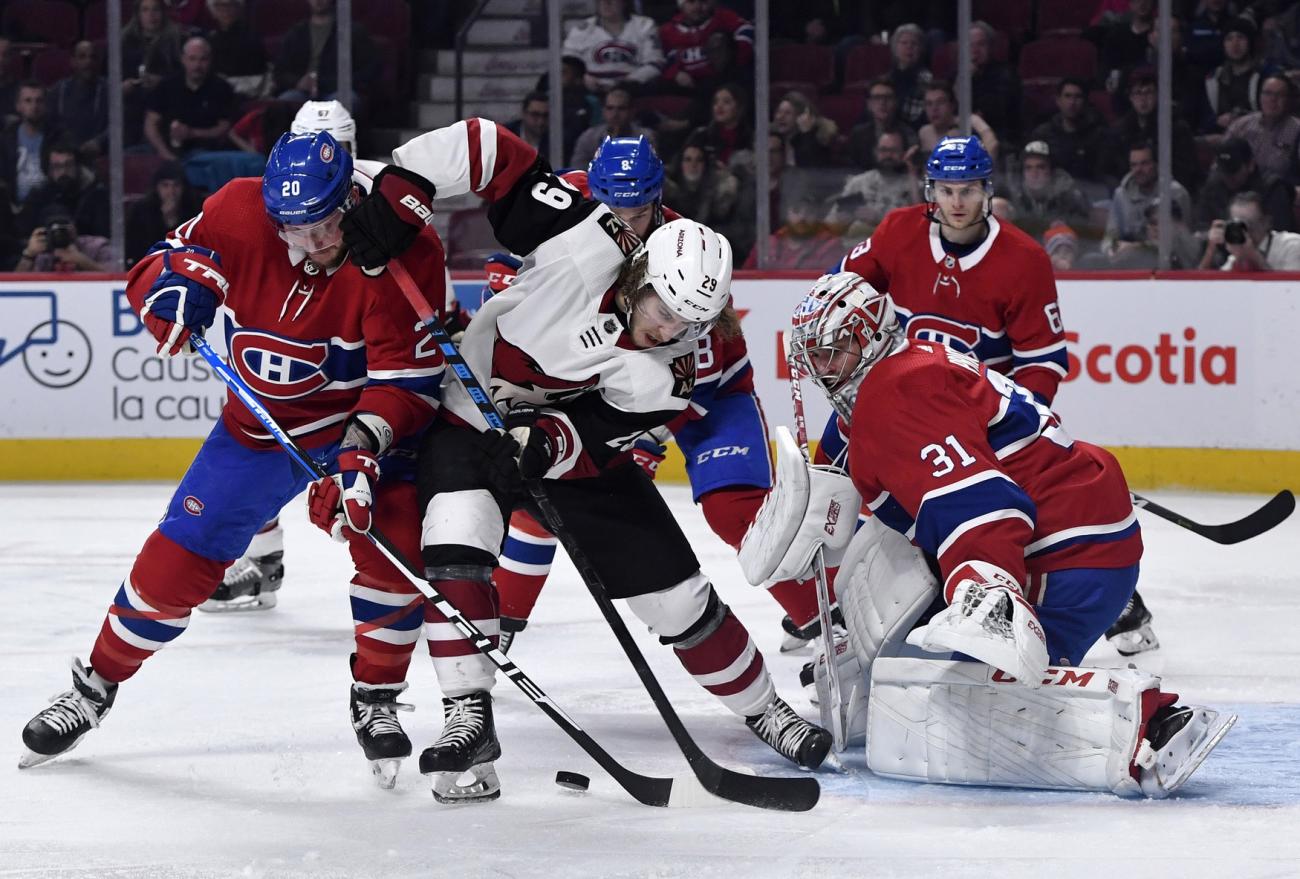 The New Jersey Devils look to bounce back from defeat on Saturday when they visit the Montreal Canadians. The Devil were defeated by the New York Rangers 4-3 on Thursday in their most recent outing. Scoring for the Devils in the loss were Marcus Johansson, Egor Yakovlev and Nico Hischier, while Keith Kinkaid made 21 saves.
Montreal won its most recent outing 2-1 at home over the Arizona Coyotes. Mike Reilly scored during the third period to give the Canadians the win. Carey Price stopped 30 shots as the Canadians won by the minimum. With the win Montreal moved to 28-18-5 and 61 points and sits in third place in the Atlantic division.
Kyle Palmieri leads the Devils in goals scored with 23 and in points with 39. Taylor Hall is the leader in assists with 26. Goalie Mackenzie Blackwood is 5-4-0 with a goal's against average of 2.42 and save percentage of .925. New Jersey this season is 16th in goals scored per game at 2.96 and 28th in goals against at 3.38.
Brendan Gallagher leads the Canadians in goals scored with 19. Max Domi is the assists leader with 28 and points leader with 44. Goalie Carey Price is 20-13-4 with a goals against of 2.56 and a save percentage of .915. Montreal is 15th in goals scored per game at 2.98 and 12th in goals against at 2.92.


Montreal arrives at this matchup playing much better hockey than New Jersey. The Canadians have won 5 of the last 6 overall, 6 of the last 8 versus an opponent with a .400 or lower winning percentage and 4 of the last 5 versus teams from the Eastern Conference. Final Score Prediction, Montreal Canadians win 3-1.