Buffalo Sabres at Calgary Flames 3/18/22 - NHL Picks & Predictions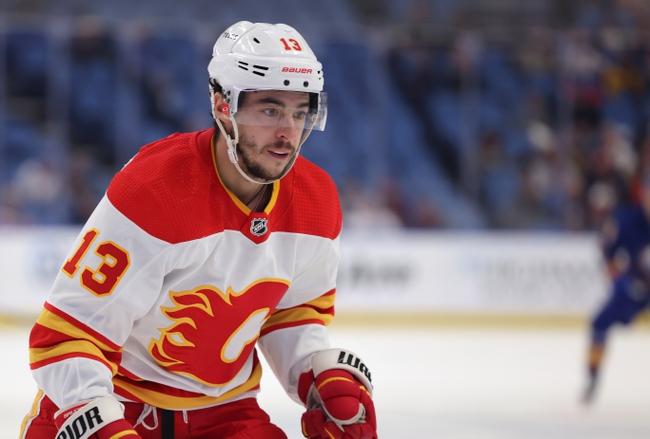 Buffalo is coming in after playing on Thursday night against the Oilers. The Sabres in their last game prior to Thursday night picked up a 5-2 win over the Maple Leafs. The win moved the Sabres to a record of 20-32-8 on the year.
On the year the Sabres have ended up with 2.67 goals per game. The defense for the Buffalo Sabres has allowed 3.52 goals per game. The power play for the Sabres is converting at a clip of 19.4% on the year and the penalty kill for the Sabres has killed off 76.7% of the power plays faced.
Calgary is coming here after getting a win in their last game. The game was against the Devils and had a final score of 6-3. The Flames are now sitting on a record of 37-16-7 on the year so far.
This season the Flames have managed to get a total of 3.47 goals per game. The Flames have ended up getting a total of 23.4% conversion on the power play and have killed off 85.4% of the power plays faced. The Flames defense has allowed only 2.43 goals per game.


Calgary is playing at home and that is going to help the Flames out quite a bit in this game here. The Sabres are struggling on the season and that will help the Flames out even more here. Look for Calgary to get the win in this game here rather easily as the Sabres defense is horribly outmatched. Final Score Prediction, Calgary Flames win 5-3.