Blue Jackets at Hurricanes 10/12/19 - NHL Picks & Predictions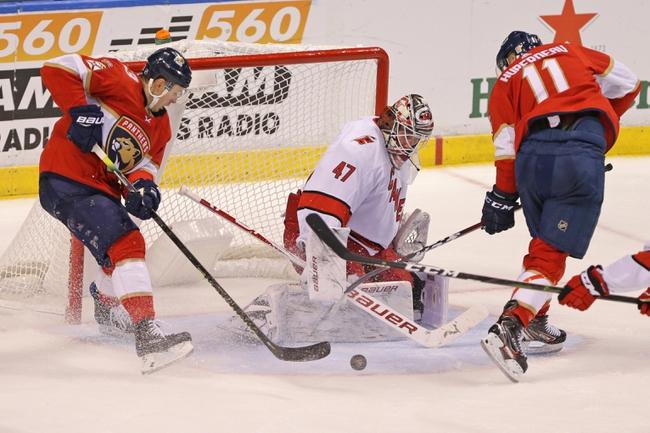 The Blue Jackets are one of those teams that allowed some of their defensive talent to leave in the off season. Those losses definitely caused some issues for the team a the team has to rebound from the loss and start to figure out how the team can play defense better. The good news for the Blue Jackets fans is the team is still playing decent when it come to playing offense and that will definitely help the team out in this game.
Heading into play on Friday the Blue Jackets have been led by Cam Atkinson in the scoring with 2 goals. Nick Foligno has managed to get a total of 2 assist on the year and has even managed to get a total of 3 points on the year.
Carolina is a team that has been able to play some great hockey on the year. Heading into the play on the Friday game, the Hurricanes have not been beaten. That is definitely going to be one of those major things that the Hurricanes have going for them, but even with their backup goalie most likely going to start in this game the Hurricanes are a team that will play great hockey.
For the Hurricanes as they are heading into the game play on Friday they have been led in the scoring by Erik Haula who has ended up getting a total of 3 goals on the year. What else is surprising is the team is led overall in the scoring by Andrei Svechnikov who has ended up getting a total of 6 assist for the team lead of 6 points.


The Hurricanes are playing in this game on the road and with the offense the Hurricanes are bringing into this game will really stymie the Blue Jackets defense. Look for the Blue Jackets defense to play decent in this game and that will help them to a point, but the Blue Jackets are still going to have some problems in this game here as they are unable to keep pace with the Hurricanes. Final Score Prediction, Carolina Hurricanes win 4-2.