Blue Jackets at Flyers 12/22/18 - NHL Picks & Predictions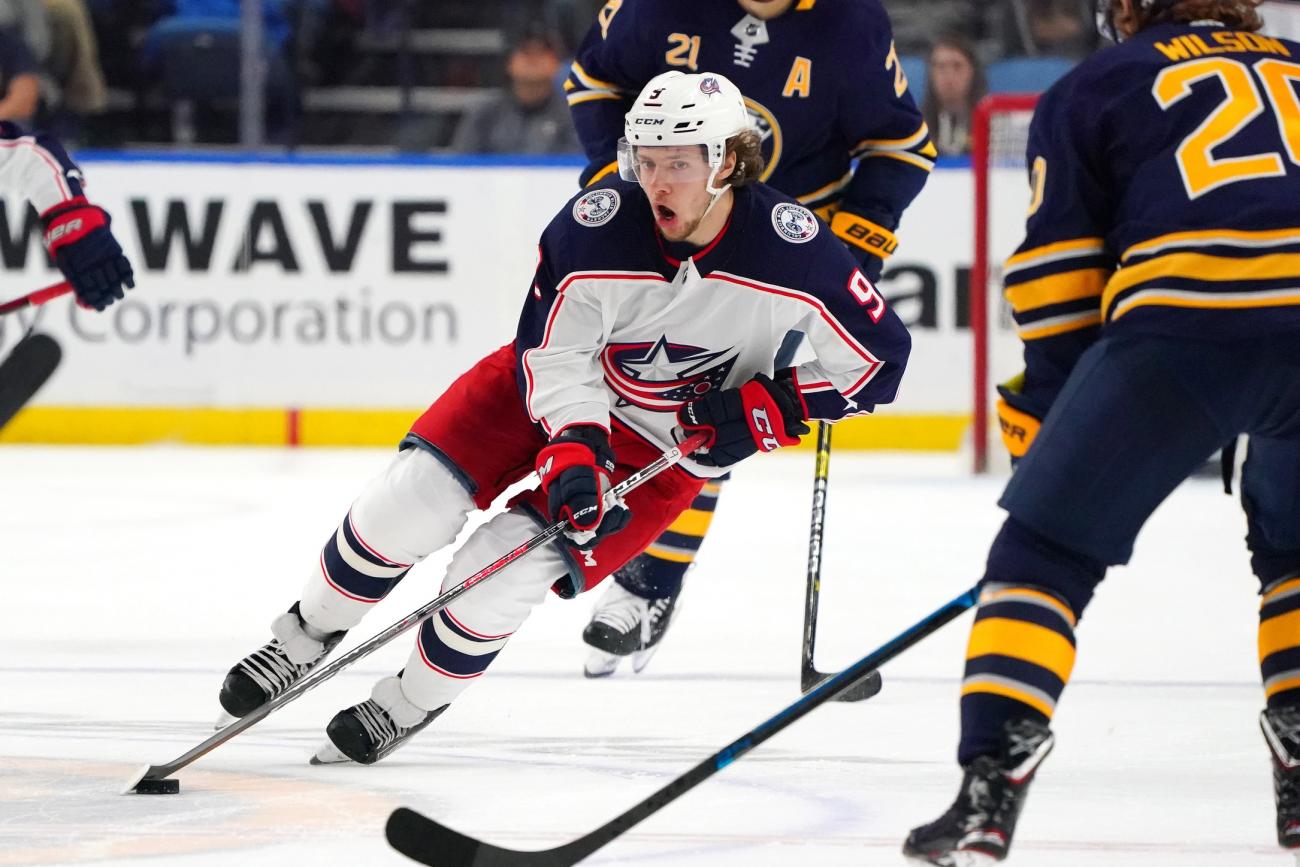 On Saturday, the Columbus Blue Jackets look for their third straight victory when they visit the Philadelphia Flyers. The Blue Jackets defeated the New Jersey Devils 2-1 on Thursday in their most recent outing. Cam Atkinson scored for Columbus on a penalty shot and Sergei Bobrovsky made 30 saves in net to lead Columbus to its second straight victory.
Philadelphia has also won two straight following its 2-1 win on Thursday over the Nashville Predators. Flyers goalie Carter Hart stopped 30 shots for his second consecutive win in just his second start in the NHL. Claude Giroux scored a goal for the Flyers in the win.
Cam Atkinson leads the Blue Jackets in goals scored with 20 and points with 35. Artemi Panarin leads in assists with 25. Goalie Sergei Bobrovsky is 14-10-1 with a 2.78 goals against average and .908 saves percentage. Columbus is 10th in goals scored at 3.24 and 21st in goals against at 3.09.
Sean Couturier leads the Flyers in goals scored with 13. Claude Giroux leads the Flyers in assists with 29 and points with 41. Goalie Carter Hart is 2-0-0 and has a goal's against average of 1.50 and .944 save percentage. Philadelphia is 18th in goals scored at 2.94 and 29th in goals against at 3.61.


Columbus has won 17 of the last 22 between the two teams. The Flyers have won just 1 of the last 5 following a win, 1 of the last 6 after giving up 2 or fewer foals the prior game and just 1 of the last 6 at home versus an opponent with a winning record on the road. Final Score Prediction, Columbus Blue Jackets win 3-1.