Pelicans at Clippers 1/14/19 - NBA Picks & Predictions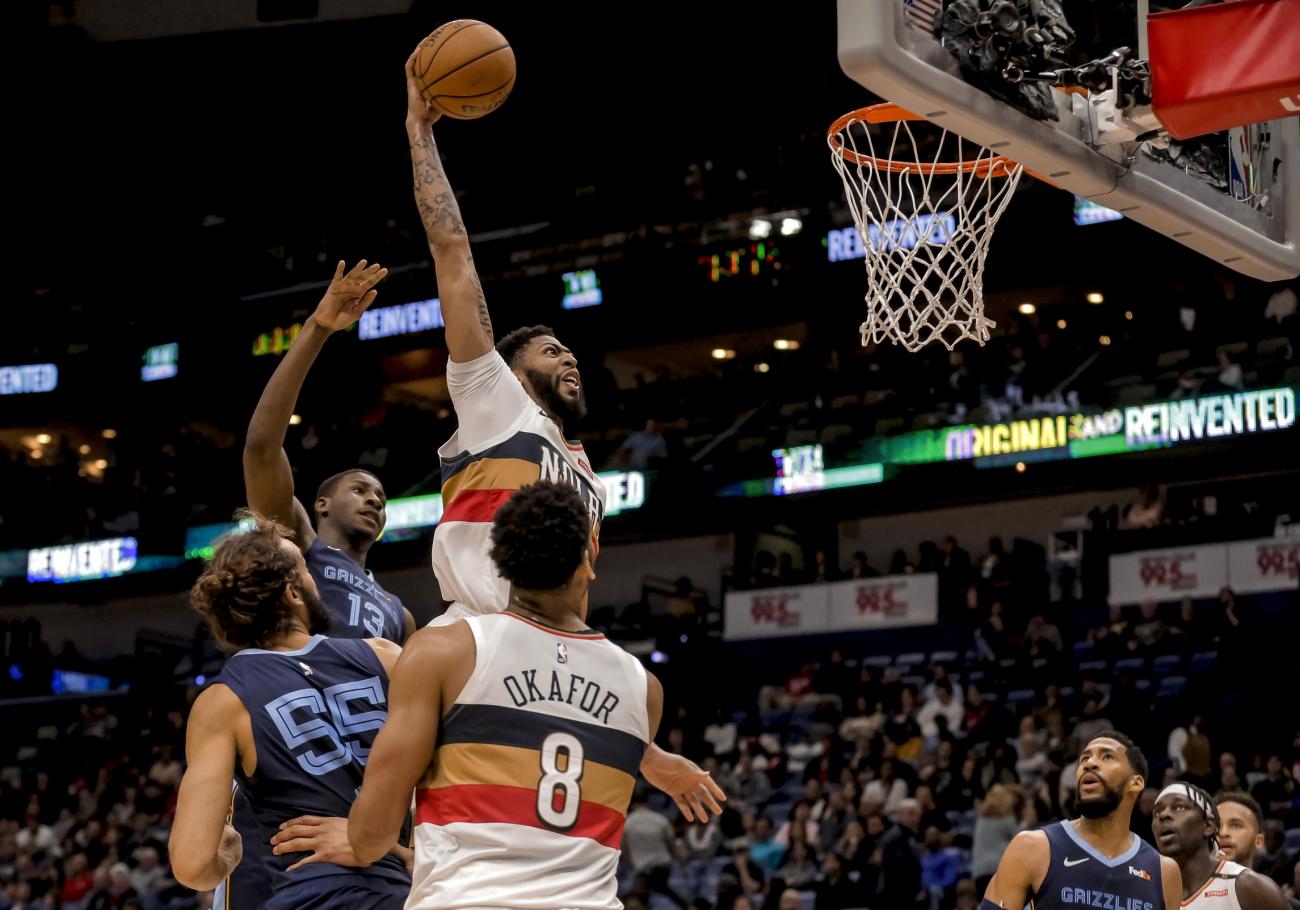 The New Orleans Pelicans look to bounce back from a loss when they visit the Los Angeles Clippers on Monday. New Orleans lost on Saturday to the Minnesota Timberwolves 110-106. Anthony Davis led the Pelicans in the loss with 30 points. However, the Pelicans turned the ball over 17 times and shot just 20% from 3-point territory.
The Los Angeles Clippers lost their second straight on Saturday falling to the Detroit Pistons 109-104. Danilo Gallinari led the Clippers in the loss with 23 points. Former Clippers star Blake Griffin scored 44 points for the Pistons. The Clippers were out-rebounded 53-42.
Anthony Davis is leading the Pelicans in scoring, rebounding and blocks with averages of 28.9 points, 13.3 rebounds and 2.6 blocks per game. Jrue Holiday is leading the team in assists with an average of 8.2 per game. New Orleans is shooting 48.2% from the field and 35.5% from three-point territory.
Tobias Harris leads the Clippers in scoring and rebounding with averages of 20.8 points and 8.1 rebounds per game. The leader in assists is Lou Williams with an average of 4.9 per game. Danilo Gallinari is the second leading scorer for Los Angeles with an average of 19.5 points per game. The Clippers are shooting 47.4% from the field and 38.4% from 3-point territory.


New Orleans has covered the number in 5 of the last 7 overall versus the Clippers and 5 of the last 7 played at the Staples Center in Los Angeles. The visiting team (Pelicans) has covered 4 of the last 5 between the two. Anthony Davis will take advantage of the lack of size down low for the Clippers both when it comes to scoring and rebounding. Final Score Prediction, New Orleans Pelicans win and cover ATS 119-115.