Hornets at Kings 1/12/19 - NBA Picks & Predictions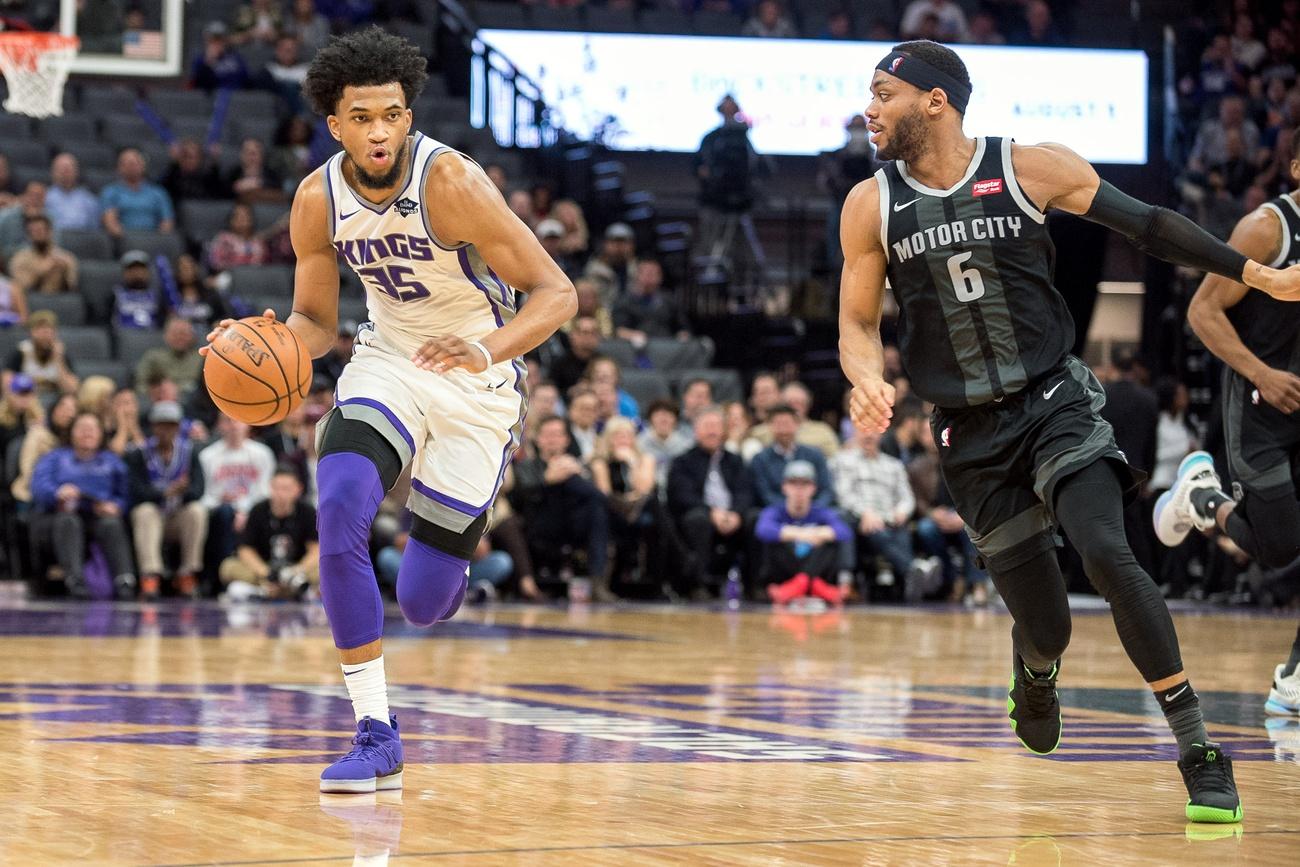 On Saturday, the Charlotte Hornets play the second half of a back-to-back when they visit the Sacramento Kings. The Hornets play the Portland Trail Blazers on Friday before heading to play the Kings. The Hornets lost to the Los Angeles Clippers 128-109 on Tuesday. Charlotte was led by Malik Monk in the loss with 24 points. The Hornets are now a dreadful 5-13 on the road.
Sacramento defeated the Detroit Pistons in their most recent outing 112-102. The Kings led by 17 points after three quarters. The Kings were led by Buddy Hield with 18 points, while Willie Cauley-Smith scored 14 points and pulled down 14 rebounds for Sacramento.
Kemba Walker leads the Hornets in scoring and assists with averages of 25.1 points and 5.8 assists per game. Jeremy Lamb is the second leading scorer with an average of 15.3 points per game. Marvin Williams is leading the Hornets in rebounding with an average of 5.6 rebounds per game. Charlotte is shooting 45.4% from the field and 35.7% from three-point territory.
Buddy Hield leads the Kings in scoring with an average of 20.1 points per game. De'Aaron Fox is the second leading scorer and leader in assists with averages of 17.9 points and of 7.3 assists per game. The leading rebounder for the Kings is Willie Cauley-Smith with an average of 8.9 rebounds per game. The Kings as a team are shooting 47.1% from the field and 39.0% from 3-point territory.


Charlotte is on a road trip that includes playing against the Portland Trail Blazers on Friday before facing the Kings on Saturday. In addition, the Hornets have failed to cover 5 of the last 6 on the road, 10 of the last 14 overall and each of the last 4 versus an opponent with a home winning record. Final Score Prediction, Sacramento Kings win and cover ATS 121-113.