Minnesota Twins at Chicago White Sox 10/3/22 - MLB Picks & Predictions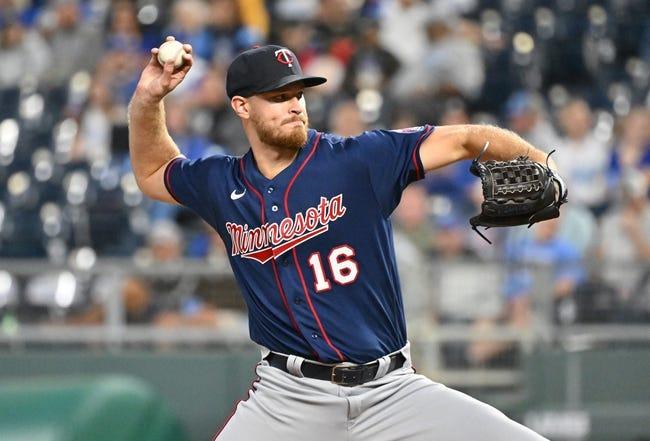 The Chicago White Sox host the Minnesota Twins on Oct. 3 for the fist game of a three-game series to close out the regular season. Minnesota leads the season series 9-7. Both teams have been eliminated from playoff contention.
The Twins are 77-81 overall and 31-46 on the road. Against the run line, they are 72-86 overall and 35-42 on the road. The White Sox are 78-80 overall and 35-43 at home. Against the run line, they are 68-90 overall and 29-49 at home.
Bailey Ober is scheduled to make his 11th start of the season for Minnesota. He is 2-3 with a 3.18 ERA over 51 innings. Ober has struck out 47, walked 10 and allowed 46 hits including three home runs. In two starts against the White Sox this season, he is 1-0 with a 0.73 ERA. Ober has struck out 16 in 12 1/3 innings while walking one and allowing seven hits.
Johnny Cueto is set to take the mound for Chicago. He is 7-10 with a 3.39 ERA over 151 1/3 innings. Cueto has struck out 98, walked 33 and allowed 155 hits with 14 homers. He is 1-1 with a 4.58 ERA in three starts against the Twins this season. Cueto has struck out 15 in 17 2/3 IP with 22 hits and eight walks.
Minnesota batters are a combined 21-for-63 against Cueto in their careers with a .391 on-base percentage and .508 slugging percentage. Gio Urshela is 5-for-9 with two doubles against Cueto. Luis Arraez also has two doubles and is 3-for9 against the White Sox hurler.
Chicago batters are 21-for-88 combined against Ober with a .280 on-base percentage and .489 slugging percentage. Yoan Moncada is 4-for-10 with two doubles and a home run against him, while Jose Abreu is 4-for-15 with a double, triple and HR.


The White Sox still have some motivation entering the final series with a shot at finishing above .500 for the season. However, they've also won just two of their last 10 games with that possibility on the line. Cueto has lost four in a row, including to Minnesota in his last start. He allowed six earned runs in 5 2/3 IP. Ober's 16 Ks in 12 1/3 IP is of note and indicates Chicago hitters haven't picked up the ball well against him. Expect him to mow them down again and the Twins to be victorious. Final Score Prediction: Minnesota Twins win 6-3.