Los Angeles Angels at Oakland Athletics 10/3/22 - MLB Picks & Predictions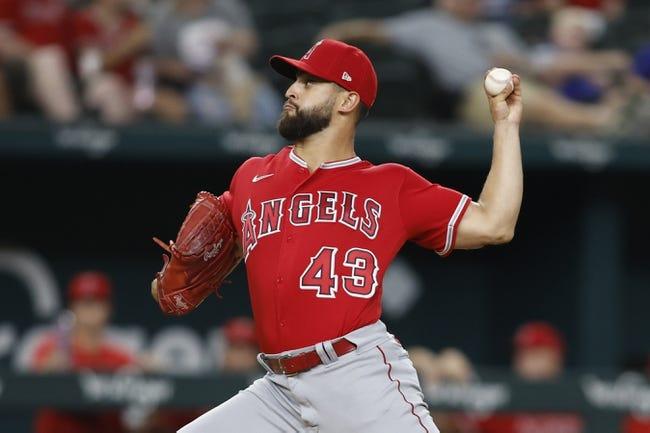 The Oakland Athletics host the Los Angeles Angels for the final three games of the season starting Oct. 3. Los Angeles leads the season series 12-4. The A's could still finish with the worst record in baseball, but the Nationals final three games are against Mets, so that's not likely.
The Angels are 72-86 overall and 33-45 on the road. Against the runline, they are 74-84 overall and 40-38 on the road. The A's are 56-102 and 26-52 at home. Against the spread, Oakland is 75-83 overall and 29-49 at home.
Patrick Sandoval is scheduled to make his 27th start of the season for Los Angeles. The left-hander is 6-9 with a 3.03 ERA in 142 2/3 innings. Sandoval has struck out 145, walked 59 and allowed 134 hits and eight home runs. He is 2-0 with a 2.37 ERA in three starts against Oakland this season. He has allowed 14 hits in 19 innings with 15 strikeouts and seven walks.
Adrian Martinez is set to make his 12th start of the season for Oakland. The rookie right-hander is 4-6 with a 6.08 ERA over 53 1/3 innings. He has struck out 48, walked 17 and allowed 62 hits and 13 homers. Martinez lost his only start of the season against LA, allowing three earned runs in 4 2/3 innings. He allowed five hits, including a home run, and struck out four with no walks.
Mike Trout homered against Martinez, while Logan O'Hoppe, Shohei Ohtani, Luis Rengifo, and Matt Thaiss all had hits. Thaiss drove in Ohtani.
Oakland batters have hit just .189 with an on-base percentage of .295 and a slugging percentage of .208. Nick Allen is 2-for-2 against Sandoval with a double for the A's only extra-base hit against the Angels hurler.


Despite his record, Sandoval has had the best season of his career. He has dominated the A's, and there is little reason to think he won't do it again. The Angels may score more runs than there will be people in the stands, but the UNDER may still be safe. If the Angels start their regulars, they should cover -1.5. Final Score Prediction: Los Angeles Angels win 5-2.