Korean Baseball Best Bets 8/5/23 - KBO Picks & Predictions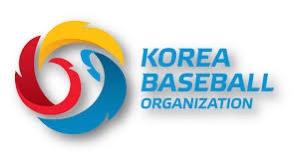 A rough day on Friday for the KBO for us here. We ended up going 0-2. Now it is time for us to get the next day of the KBO in the weekend series. That is going to give us our best bets for Saturday and our first bet is going to have the KT Wiz vs the Doosan Bears, but the second game will have the LG Twins taking on the Samsung Lions.
KT Wiz vs Doosan Bears, KT -114 ; O/U 7.5 
The Wiz are coming in after getting a win over the Bears by a score of 4-3. The win moved KT to a record of 48-43-2 on the year. The Wiz are hitting at a clip of .267 with 53 homers, but have ended up with a 4.12 ERA. The Wiz are putting Wes Benjamin on the mound and he has done amazing on the mound with an 11-3 record with a 3.79 ERA, but against Doosan Benjamin is 1-0 with a 2.89 ERA. The Bears are sitting on a record of 46-43-1 record. Doosan hits at a clip of .254 with 62 homers, but have a 4.02 ERA. Brandon Waddell is the starter for Doosan and he is 3-2 with a 2.57 ERA, but has not started enough against KT to get any stats. In this game here, the pitching from Benjamin has been great and should continue to dominate the game here to help KT secure the win.
KBO Free Pick: KT Wiz -114
LG Twins vs Samsung Lions, LG -182 ; O/U 8.5 
The Lions were able to pull out the upset win over the Twins by a score of 5-4 in the opening game of the series. The loss dropped the leading Twins to a record of 56-34-2 on the year. The Twins are hitting at a clip of .282 with 50 homers, but have a team ERA of only 3.58. The Twins are putting Choi Won-tae on the mound and he is 7-4 on the year with a 3.07 ERA. The Lions are coming in with a record of 38-54-1 on the season. Samsung has hit at a clip of .264 with 55 homers, but have been horrible pitching with a 4.67 ERA. The Lions are putting Baek Jung-hyun on the mound and this year Baek has posted a 5-5 record with a 3.89 ERA. Now, the Twins are going to have some issues again in this game as Choi has struggled to a 9.90 ERA and has not looked comfortable at all against Samsung on the year. Look for that to impact this game, but the Twins are going to be able to better weather the bad pitching until the bullpen gets in action to secure the win. 
KBO Free Pick: LG Twins -182