Korean Baseball Best Bets 8/3/23 - KBO Picks & Predictions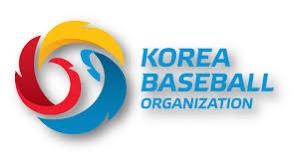 The KBO is finishing up their weekday series on Thursday. The games are going to be exciting and hopefully will be a nice rebound after our 0-2 loss on Wednesday. Now, our best bets for Thursday for the KBO will be the Doosan Bears taking on the Hanwha Eagles, but the second part will be the SSG Landers vs the KT Wiz.
Doosan Bears vs Hanwha Eagles, DOO -144 ; O/U 7.5 
Doosan comes to the game here after getting a 4-1 win over the Eagles. Hanwha after the loss ended up getting a 37-47-4 record, but the Bears with the victory move to a 46-41-1 record. The Bears are coming in hitting at a clip of .254 with 62 homers, but have a 4.01 ERA. The Bears are looking to put Raul Alcantara on the mound and this year Alcantara has posted a 10-4 record on the year with a 2.36 ERA. The Eagles are hitting at a clip of only .239 with 59 homers, but have a 4.01 ERA. The Eagles are putting Felix Pena on the mound and he is 7-5 with a 2.77 ERA. In this game here the under is what we really like. The starting pitchers have a high ERA of 3.00 and a low of 0.39 and that will make it easier to see the under being the hit here.
KBO Free Pick: Under 7.5
SSG Landers vs KT Wiz, SSG -110 ; O/U 8.5 
Landers comes to this game here after losing to the Wiz by a score of 1-0. The loss dropped SSG to 50-37-1 on the year. The Landers are hitting at a clip of .259 with 83 homers, but has a 4.08 ERA. The Landers team is putting Roenis Elias on the mound here and he is 4-3 with a 4.08 ERA. The Wiz are coming in with a 46-43-2 record. The Wiz have posted a .267 average with 52 homers, but has a 4.18 ERA. The pitcher for the KT team is Um Sang-back who has posted a 4-6 record and a 3.66 ERA. This is a game that should be a good back and forth game, but still we like the under here as both of these starters have been very impressive in how they have played.
KBO Free Pick: Under 8.5