Korean Baseball Best Bets 8/2/23 - KBO Picks & Predictions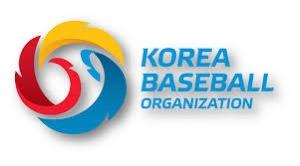 Our picks in the KBO have struck gold again on Tuesday going 2-0. The best part is they were solid picks and you got them for free as our best bets in the KBO. Now, is our time to bring out the next two great picks for the KBO for Wednesday. In the first game we are going to cover the KIA Tigers vs Samsung Lions. The second game will be a little bit more competitive with the NC Dinos taking on the Lotte Giants.
KIA Tigers vs Samsung Lions, KIA -205 ; O/U 9.5 
Talk about a run producing game, the first game seen the Tigers win by a final score of 11-8. The win moved the Tigers to a record of 41-42-1, but the Lions fell to their basement dwelling 36-53-1 record. KIA is hitting at a clip of .2652 with 59 homers, but has managed to get a team ERA of 3.86. The Tigers are putting Yang Hyeon-jong who is 5-6 with a 3.94 ERA. The Lions are coming in hitting at a clip of .260 with 54 homers, but has a 4.60 ERA. The starter for the Lions is slated to be Choi Chae-heung who is 0-2 with a 7.30 ERA. In this game here the Tigers are heavily favorited and it is easy to see why, but the game should be evenly matched and we will take the Tigers to secure the win on the money line.
KBO Free Pick: Under 8.5
NC Dinos vs Lotte Giants, NC -186 ; O/U 8.5 
The Dinos ended up going to extra innings against the Giants before securing the 6-3 win. The win mover the Dinos to a record of 44-42-1, but the Giants are now sitting on a record of 41-46-0. Heading to the game Dinos are hitting at a clip of .267 with 59 homers, but have a great 3.75 ERA. NC is planning on putting Erick Fedde on the mound and he has been great this year with a 14-2 record and 1.74 ERA, but against Lotte has been even better and is 1-0 with a 1.42 ERA. The Lotte Giants are coming in with a .254 average and only 40 homers, but a 4.44 team ERA. The starter for Lotte is slated to be Charlie Barnes who has managed to go 7-6 overall with a 4.06 ERA. However, against NC Barnes has went 1-1 with an 11.37 ERA. In this game here the pitching from Fedde should keep the Giants offense in check and help the Dinos secure the win.
KBO Free Pick: NC Dinos -186