Korean Baseball Best Bets 7/30/23 - KBO Picks & Predictions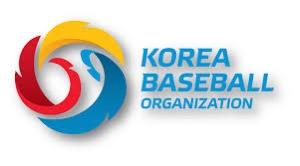 Sunday is going to be the finishing touches on what has been a very good KBO weekend. In the action on Saturday we ended up going 2-0 and won the last game in the 10th inning. Now, the KBO is back to finish up the series and in this case we are staying with the KT Wiz vs NC Dinos, but also are going to have the Samsung Lions vs the Kiwoom Heroes showcases in our best bets as well..
KT Wiz vs NC Dinos, KT -142 ; O/U 8.5 
The Wiz are coming in after crushing the Dinos by a score of 8-2. The Wiz are now sitting on a record of 43-43-2 on the year. KT has managed to hit at a clip of .267 with 49 homers, but have a team ERA of 4.30. The Wiz are putting Wes Benjamin on the mound and this year he has been lights out with a 10-3 record and a 3.83 ERA. The Dinos are coming in with a 43-41-1 record. NC hits at a clip of .267 with 59 homers, but has managed to get a 3.76 ERA. The Dinos are putting Shin Min-hyeok on the mound and this year he has posted a 3-4 record with a 3.97 ERA. Now, it would be easy to jump on the KT bandwagon here, but Benjamin has been horrible against NC this year with an 0-1 record and a 8.10 ERA. Compared to Shin who is 1-1 with a 3.52 ERA against the Wiz. Look for the Dinos to be able to pull out the win in this game here.
KBO Free Pick: NC Dinos +116
Samsung Lions vs Kiwoom Heroes, SAM -148 ; O/U 8.5 
Samsung comes to this game here after getting a 7-2 win over the Heroes. The win moved the Lions to a record of 35-52-1 on the year. The Heroes after the loss dropped to a 41-50-3 record. Samsung is hitting at a clip of .259 with 53 homers, but has a 4.52 ERA. The Lions are putting Baek Jung-hyun on the mound and he is 4-5 with a 3.95 ERA, but is 1-0 with a 2.25 ERA against Kiwoom. The Heroes are hitting at a clip of .252 with 39 homers, but has a 3.86 ERA. The Heroes are putting Jang Jae-young on the mound and he is 1-2 with a 4.11 ERA, but against Samsung is 0-1 with a huge 23.14 ERA. In this game here we are looking to back the favorite in the Lions who have the better pitching matchup for the most part, but markedly better hitting.
KBO Free Pick: Samsung Lions -148