Korean Baseball Best Bets 7/27/23 - KBO Picks & Predictions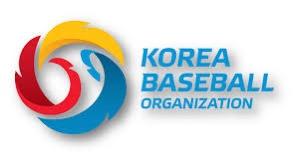 The KBO is getting ready to conclude their weekday series on Thursday. The games that were held on Wednesday were great for us here as we went 2-0 and nailed some nice winners. Our top picks for the last day of the weekday series is going to us in Hanwha taking on Kiwoom. However, the second game is going to see the Lotte Giants taking on the Doosan Bears..
Hanwha Eagles vs Kiwoom Heroes, KIW -138 ; O/U 6.5 
The Eagles come to the game after barely getting a win in 10 innings over the Heroes by a score of 5-4. The Hanwha Eagles are now sitting on a record of 36-42-4 on the year. The Heroes are sitting at 40-49-2 on the year. Hanwha hits at a clip of .242 with 56 homers and a 3.99 ERA. The Eagles are putting Ricardo Sanchez on the mound and he is 5-2 with a 3.18 ERA. Kiwoom is coming in with a .254 average and a total of only 38 long balls, but have a 3.87 ERA. The starter for Kiwoom in this game is An Woo-Jin who is 6-6 with a 2.47 ERA. This is a game that the under should be strongly considered. Both of the starters have played great and the highest starter ERA against the opponent sits at 2.38.
KBO Free Pick: Under 6.5
Lotte Giants vs Doosan Bears, LOT -104 ; O/U 7.5 
Lotte ended up crushing the Bears in their last game by a score of 7-2. The Giants with the win moved to a record of 40-42-0 on the year. Lotte is coming in hitting at a clip of .255 with 38 homers and a 4.47 ERA. The Giants are putting Charlie Barnes on the mound in this game and Barnes is 6-6 with a 4.28 ERA. The Doosan team is coming in with a 44-37-1 record on the year. The Bears are hitting at a clip of .256 on the year with 60 homers, but has a 3.88 team ERA. The Bears are planning on putting Choi Won-joon on the mound and he is 2-7 with a 5.08 ERA. In this game here the Vears are playing good overall, but with Won-joon on the mound look for the Bears to fall behind early and the Giants to keep the pressure up for the win.
KBO Free Pick: Lotte Giants -104