Cubs at Cardinals 9/28/19 - MLB Picks & Predictions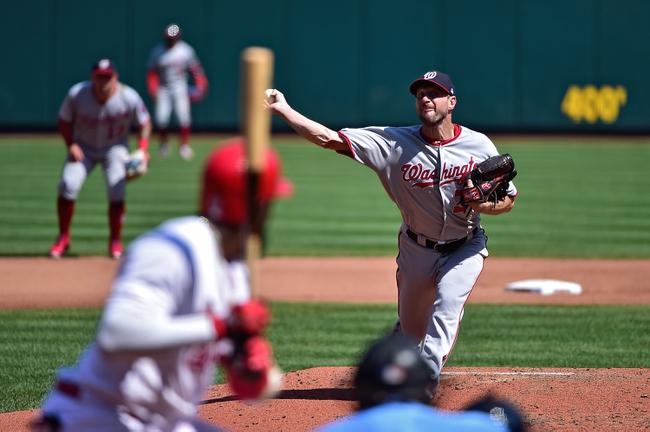 The Chicago Cubs visit the St. Louis Cardinals on Saturday to play the second game of a three-game series to end the regular season. The Cubs lost to the Pittsburgh Pirates on Thursday 9-5 for their ninth straight loss. Chicago is going through its worst losing streak since 2012 when the Cubs lost 12 straight. This is the first season since 2014 the Cubs will not play in the playoffs.
The Cardinals were off Thursday and St. Louis lost its second straight Wednesday after falling to the Arizona Diamondbacks 9-7. The Cardinals led 5-2 in the seventh, but gave up seven runs in the bottom of the inning. The loss narrowed the Cardinals lead in the National League Central to one game over Milwaukee.
Anthony Rizzo is leading the Cubs with a .293 batting average. Kris Bryant leads in hits with 153. Kyle Schwarber leads in home runs with 37 and Anthony Rizzo in RBIs with 94. As a team, Chicago is averaging .252 at the plate. On Saturday, the Cubs will send Cole Hamels to the mound. The lefthander this season is 7-7 with an ERA of 3.92, 135 Ks and 56 BBs.
Kolten Wong is leading the Cardinals with a .285 batting average. Paul Goldschmidt is the leader in home runs with 33, RBIs with 95 and hits with 151. As a team, the Cardinals are averaging .245 at the plate. On Saturday, the Cardinals will send Miles Mikolas to the mound. The right-hander this season is 9-14 with an ERA of 4.16, 144 Ks and 32 BBs.


The Cubs are out of the playoff race while St. Louis is just one game ahead of Milwaukee in the race for the National League Central title. The Cardinals have won each of the last 5 against the Cubs and 5 of the last 6 at home versus Chicago. The Cubs will look to play spoiler here, but the Cardinals motivation to win the NL Central will be bigger. Final Score Prediction, St. Louis Cardinals win 5-2