SE Louisiana at Louisiana Tech 9/11/2021 - NCAAF Picks & Predictions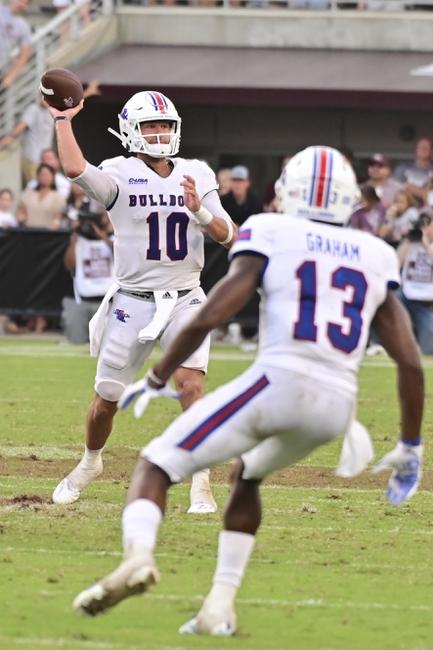 The Lions were able to pick up a nice in their last game. The game was against the North Alabama and ended up coming in with a double digit score. The win came with a final score of 49-28.
 One thing that the Lions do have to work on if they want to be seen as a serious team is keeping the opponent from getting back into the game. The Lions ended up allowing North Alabama to claw back into the game a couple of times before finally locking down the win.
The Bulldogs are coming here after barely losing in their upset bid in the last game. The loss came against the Mississippi State Bulldogs. The loss was by a single point in a 35-34 shootout type of game that looked really good on the day.
The Bulldogs in the game ended up getting a total of 268 yards and 2 touchdowns with 1 pick in the air. The quarterbacks for Louisiana Tech ended up going 21/37. Running the ball for the Bulldogs was done to the tune of 25 carries for 101 yards and a touchdown. The defense ended up giving up a total of 370 yards and 3 touchdowns in the air, but did get a pick. The rushing defense allowed 65 yards and 2 touchdowns on a total of 19 carries.


The SE Louisiana team is an FCS school who is looking to make it big here. However, the Louisiana Tech team is coming in after getting a close loss in their opening game and it was against a good SEC team. Look for the Louisiana Tech team to bring home the win in this game rather easily as the Bulldogs dominate in the game. Final Score Prediction, Louisiana Tech Bulldogs win 35-10.