Portland State Vikings at Hawaii Rainbow Warriors 9/5/21 - College Football Picks & Predictions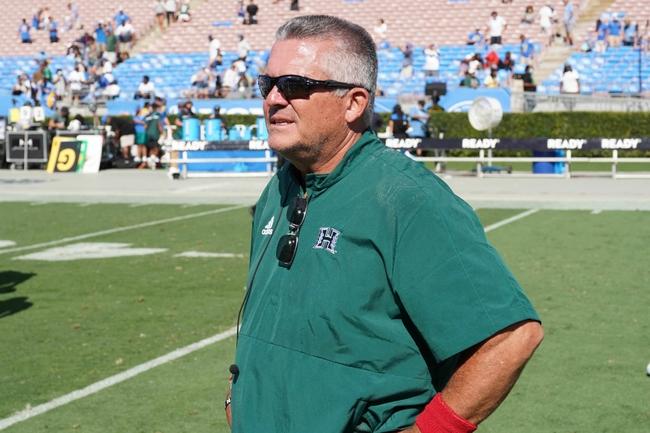 The Rainbow Warriors are heading to the game here after getting trashed in their last game. The opening game for Hawaii was against the UCLA Bruins in what ended up being a 44-10 loss. The loss was disappointing but it was on the road for the Warriors and that long flight is something the team is not used to yet.
In the game the Warriors went 28.53 for 243 yards and a score in the air, but was picked off 2 times. The rushing offense was horrible with 21 carries for only 26 yards and no scored. Defensively Hawaii allowed 148 yards and a touchdown in the air. The rushing defense was weak giving up 244 yards and 4 touchdowns on 43 carries.
Portland State is opening up their season here in this game. The Vikings are coming out of the Big Sky and should be competitive to a point, but still are a team that is a smaller market type of team and Hawaii is one team that has had some recent bowl experience that could definitely help the Warriors.
Experience at the quarterback position could definitely be an issue for the Vikings in this game. Davis Alexander is the only quarterback that is not a freshman. That will definitely make it harder for the Vikings to get comfortable with the offense and the lack of experience makes it harder as well.


The game here will be interesting to the point that the Vikings are opening the season and will try to get their rushing attack going early on. The problem is the Warriors rushing defense is dismal and has not been able to slow down UCLA. Look for those problems to continue here for the Warriors, but the Warriors do enough to win, but fail to cover. Final Score Prediction, Hawaii Rainbow Warriors win, but fail to cover 28-17.