Indiana at Maryland 10/19/19 - College Football Picks & Predictions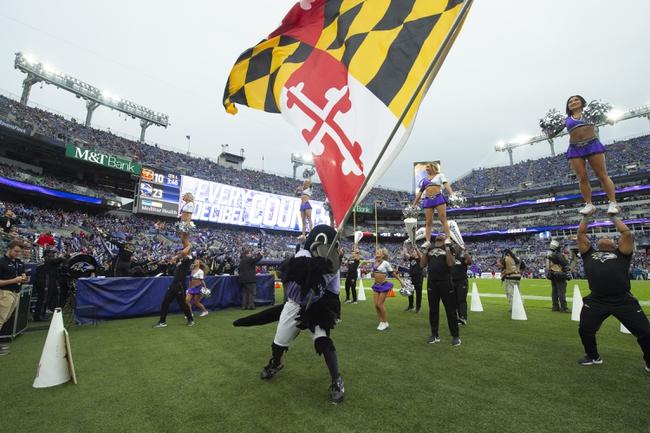 Maryland (3-3) is still trying to find itself as it hosts Indiana this week. The Terrapins were blown out at Purdue last week and have lost three of the last four games. This after they blew out No. 21 Syracuse in week two and had a brief stint in the polls. Indiana (4-2) is coming off a win against Rutgers. The two losses have been to ranked teams.
Indiana held Rutgers to one yard passing last weekend. Indiana's Michael Penix returned after missing a couple of games and passed for 282 yards and three touchdowns. In four games Penix has passed for 1091 yards, nine touchdowns, and three interceptions. Steve Scott has rushed for 445 yards and four scores. The Hoosiers have eight touchdowns rushing and 15 passing.
Maryland quarterback Josh Jackson is injured and not likely to play. Tyrell Pigrome will get his second start. Pigrome has passed for 389 yards one touchdown and one pick. Javon Leake has rushed for 341 yards, averaging 9.5 yards per carry. Anthony McFarland has run for 340. The two of them have 12 of the team's 18 rushing touchdowns.
Maryland is averaging 439 yards of total offense and is giving up 395 per game. Maryland is giving up 279 passing and Indiana is averaging 300 passing. Indiana averages 438 yards of offense and is holding opponents to 282.
Indiana won last year and has won three of the last four. The home team has won the last three meetings, and the last two were decided by a field goal or less.


Maryland will have a good game here as two of their losses have come against ranked opponents. However, the Terrapins are going to have a conference game here that will give them a run for their money. At the same time the Terrapins are facing a Hoosiers team that has a good offense and a balanced defense, but have had some struggles at points this year. Look for Maryland to come into the game and bring home a win here. Final Score Prediction, Maryland Terrapins win, but grab the points 35-31.