Clemson at Louisville 10/19/19 - College Football Picks & Predictions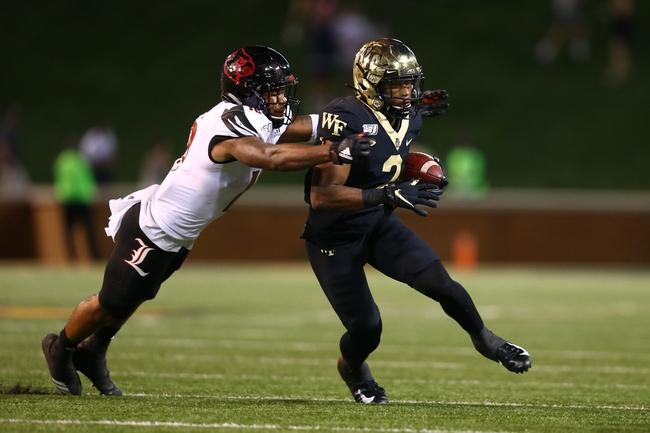 Clemson was able to completely pound the Florida State team and b ring home their 21st straight win. The Tigers defense showed up really strong in the game by giving up 14 points. The offense for the Tigers, managed to respond really well as they put in a total of 45 points on the day.
Trevor Lawrence is the quarterback who led the Tigers in the last game for passing with 170 yards, 3 touchdowns and a pick. Travis Etienne was the leading rusher for the Tigers with 17 carries for 127 yards on the day.
Did the Cardinals play in a football game or a basketball game in their last outing? The Cardinals ended up going to Wake and beat the number 19 team in the nation. However, it was a battle between the  two teams and one that saw Louisville put in 62 points, but their lack of defense in the game allowed Wake to hang around with 59 points of their own.
Evan Conley was able to throw the ball really well for the Cardinals with 196 yards and 2 touchdowns. He was picked off only once in the game. The downside for Louisville is he was also the leading rusher with 7 carries for 79 yards and a score.


Clemson may have had a close win a few time this year, but that will not matter in this game. The Tigers have been able to really control almost every team they have faced on the season and that will definitely continue in this game. Look for the Tigers to be able to control this game as the Cardinals will put up a fight, but they are going to get put down rather easily in the game. Final Score Prediction, Clemson Tigers win and cover ATS 45-14.