UC Davis at Loyola-Marymount 12/28/18 - NCAAB Picks & Predictions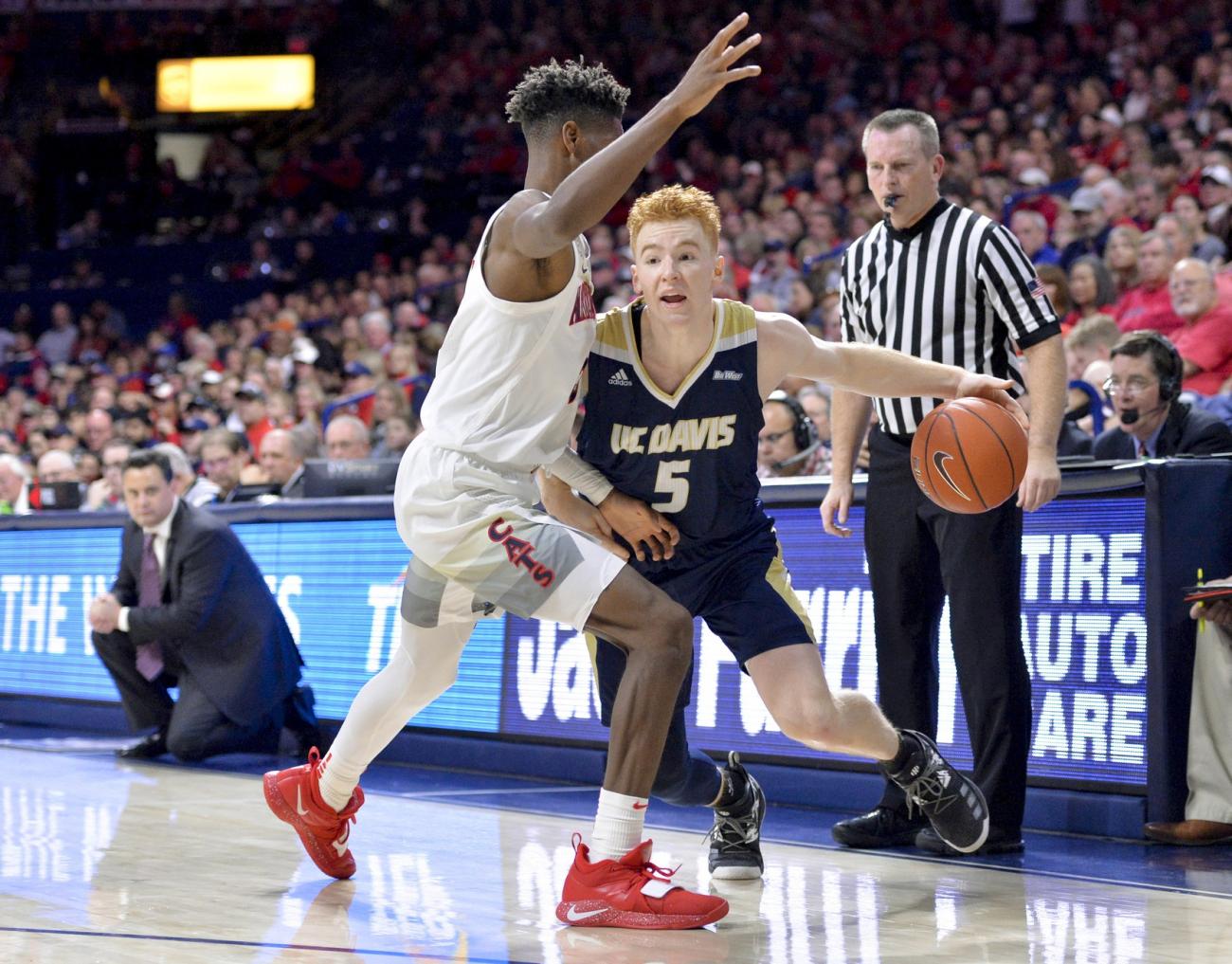 The UC Davis Aggies visit Gersten Pavilion in Los Angeles, California on Friday to play the Loyola Marymount Lions. UC Davis fell to 3-8 on the season after a 70-68 loss to Arizona on Saturday. The Aggies trailed by 11 points at halftime but cut that to three with 14:55 to play and never trailed by more than three the rest of the game. T.J. Shorts led the Aggies in the loss with 25 points, while Siler Schneider added 13.
Loyola Marymount fell to 11-2 on the season following its 60-53 loss to UC Riverside. A 10-0 run by Loyola in the second half tied the game at 49, but the Lions were outscored 11-4 the rest of the game and lost by seven. Dameane Douglas led the Lions with 12 points, while James Batemon scored 10.
TJ Shorts Jr. is leading in scoring, rebounding and assists for UC Davis with averages of 14.8 points, 5.1 rebounds and 4.0 assists per game. Shorts is the only Aggies player averaging double figures in scoring. UC Davis as a team is shooting 40.7% from the field and 30.6% from 3-point territory
James Batemon leads the Lions in scoring and assists with averages of 19.6 points and 3.8 assists per game. Mattias Markusson is the second leading scorer and leading rebounder with averages of 10.4 points and 7.8 rebounds per game. Just Batemon and Markusson are averaging double figures in scoring. Loyola is shooting 44.3% from the field and 31.4% from 3-point territory.


UC Davis played very well against Arizona and could have walked away with a victory if the ball bounced their way one or two more times. The Aggies have covered 7 of the last 10 on the road and 20 of the last 30 following a loss straight up. Final Score Prediction, Loyola Marymount Lions win but lose ATS 64-58.