Tulane at Cincinnati 1/2/19 - College Basketball Picks & Predictions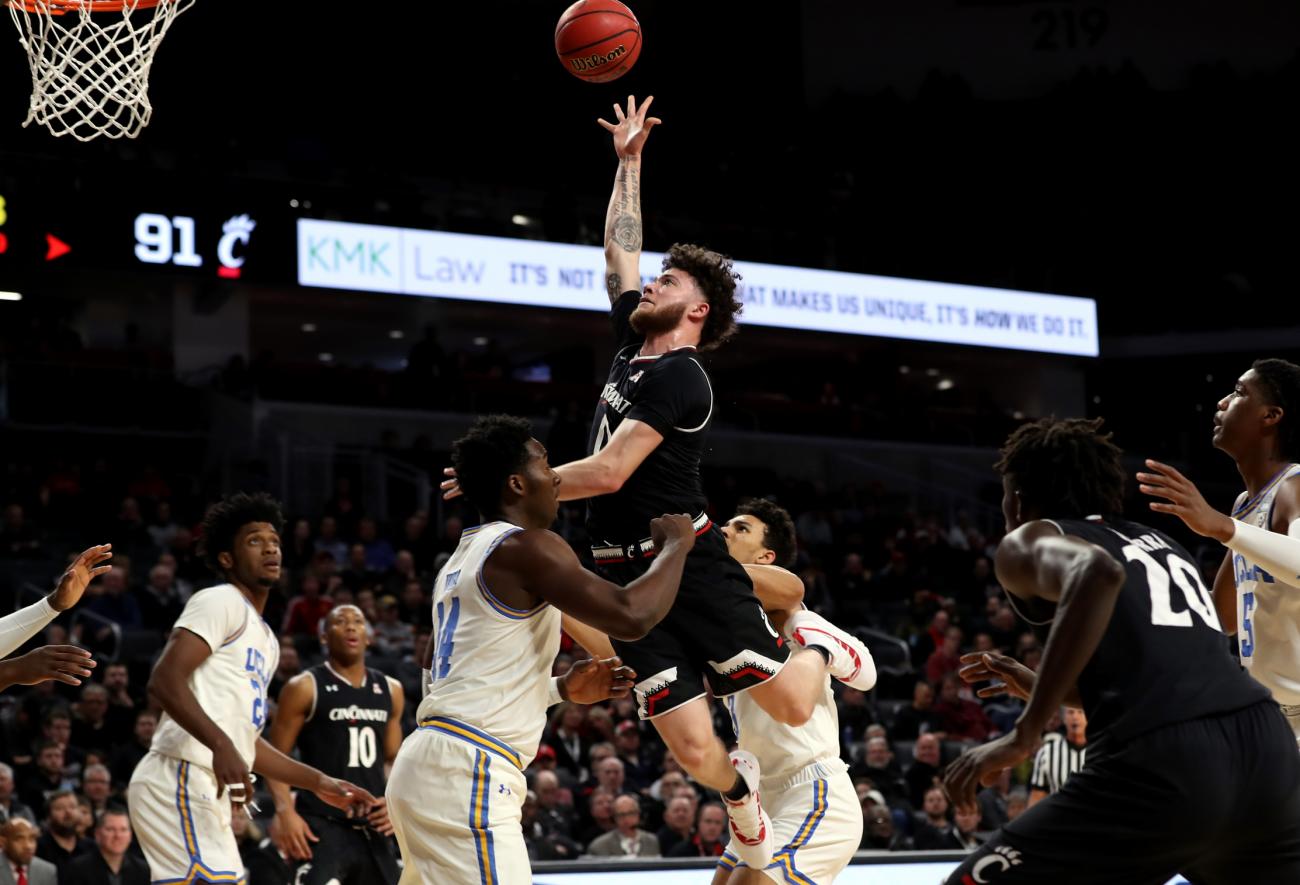 The Tulane Green Wave visit Fifth Third Arena in Cincinnati, Ohio on Wednesday to play the Cincinnati Bearcats. The Green Wave fell to 4-8 on the season following a 73-55 loss to Towson in its most recent outing December 21. The Waves remained close through the first half trailing by just two points at the break, but were outscored by 16 points in the second half. Connor Crabtree led the Green Wave with 13 points.
Cincinnati improved to 11-2 on the season following its 77-56 win over South Carolina State in its last outing a week ago Saturday. The Bearcats were led by Nysier Brooks who scored 17 points and grabbed eight rebounds. Players off the bench saw the most action for the Bearcats in the rout.
Caleb Daniels leads Tulane in scoring with an average of 15.8 points per game. Jordan Cornish is the second leading scorer and leader in assists with averages of 11.8 points and 3.6 assists per game. Samir Sehic leads Tulane in rebounds with an average of 7.5 per game. Tulane is shooting 44.1% from the field and 33.9% from 3-point territory.
Jarrod Cumberland leads the Bearcats in scoring with an average of 16.2 points per game and is one of just two Cincinnati players averaging double figures in scoring. Tre Scott leads the Bearcats in rebounds with an average of 6.3 per game, while Justin Jenifer is the leader in assists with an average of 4.4 per game. Cincinnati is shooting 46.6% from the field and 35.5% from 3-point territory.


Cincinnati has dominated this matchup covering the number in each of the last 5. The Bearcats have covered the number in 6 of the last 7 at home and 7 of the last 10 overall. Tulane has failed to cover 4 of its last 5 on the road and 7 of its last 9 overall. Final Score Prediction, Cincinnati Bearcats win and cover ATS 77-55.