Texas A&M at Florida 1/22/19 - College Basketball Picks & Predictions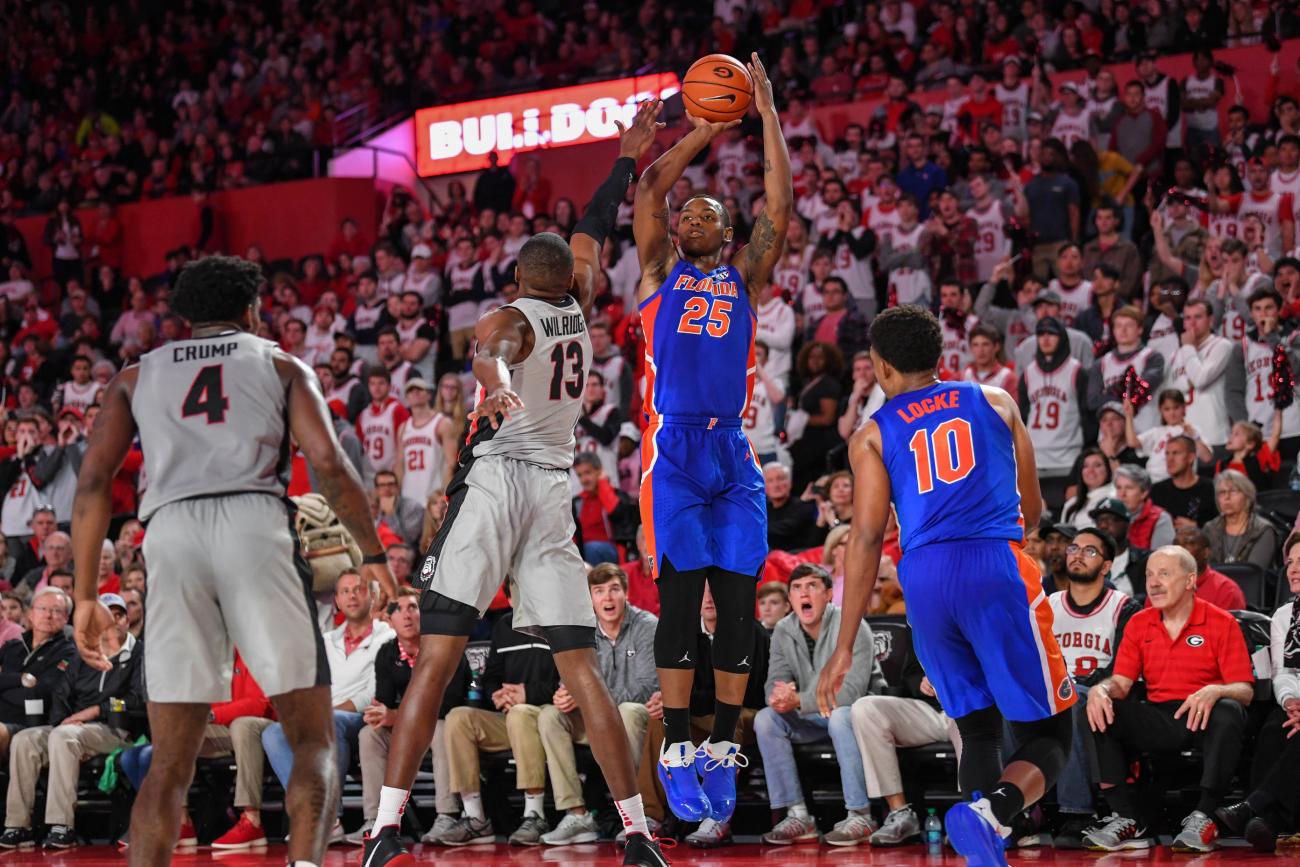 The Texas A&M Aggies visit Exactech Arena in Gainesville, Florida on Tuesday to play the Florida Gators in an SEC showdown. Texas A&M dropped to 7-9 on the season following its 66-43 loss at home to Missouri. The Aggies were led in the loss by Josh Nebo with 12 points, while Jay Jay Chandler scored 11. Texas A&M was outscored in the paint 28-10 and shot just 26% for the game.
Florida improved to 10-7 on the season following its 62-52 win over Georgia on Saturday. The Gators were led in the victory by KeVaughn Allen with 13 points, while Noah Locke scored 10. The Gators announced that Keith Stone would undergo knee surgery for a torn ACL and would be lost for the remainder of the season.
TJ Starks is the leading scorer and leader in assists with averages of 13.1 points and 3.4 assists per game for Texas A&M. Savion Flagg is the second leading scorer and leads the Aggies in rebounding with averages of 13.0 points and 8.1 rebounds per game. Texas A&M is shooting 44.9% from the field and 28.5% from 3-point territory.
KeVaughn Allen is the leading scorer with an average of 11.8 points per game. Kevarius Hayes leads the Gators in rebounding with an average of 6.3 per game. Andrew Nembhard leads the team in assists with an average of 5.8 per game. Florida is shooting 42.6% from the field and 34.4% from 3-point territory.


Neither team is playing up to expectations and Texas A&M has failed to cover 5 of its last 7 in SEC play, 8 of its last 11 on Tuesday and 7 of its last 9 following a loss of double-digits at home. The Gators have covered 5 of the last 7 overall and 9 of the last 12 on Tuesday. Final Score Prediction, Florida Gators win and cover ATS 72-59.