Texas A&M at Alabama 1/12/19 - College Basketball Picks & Predictions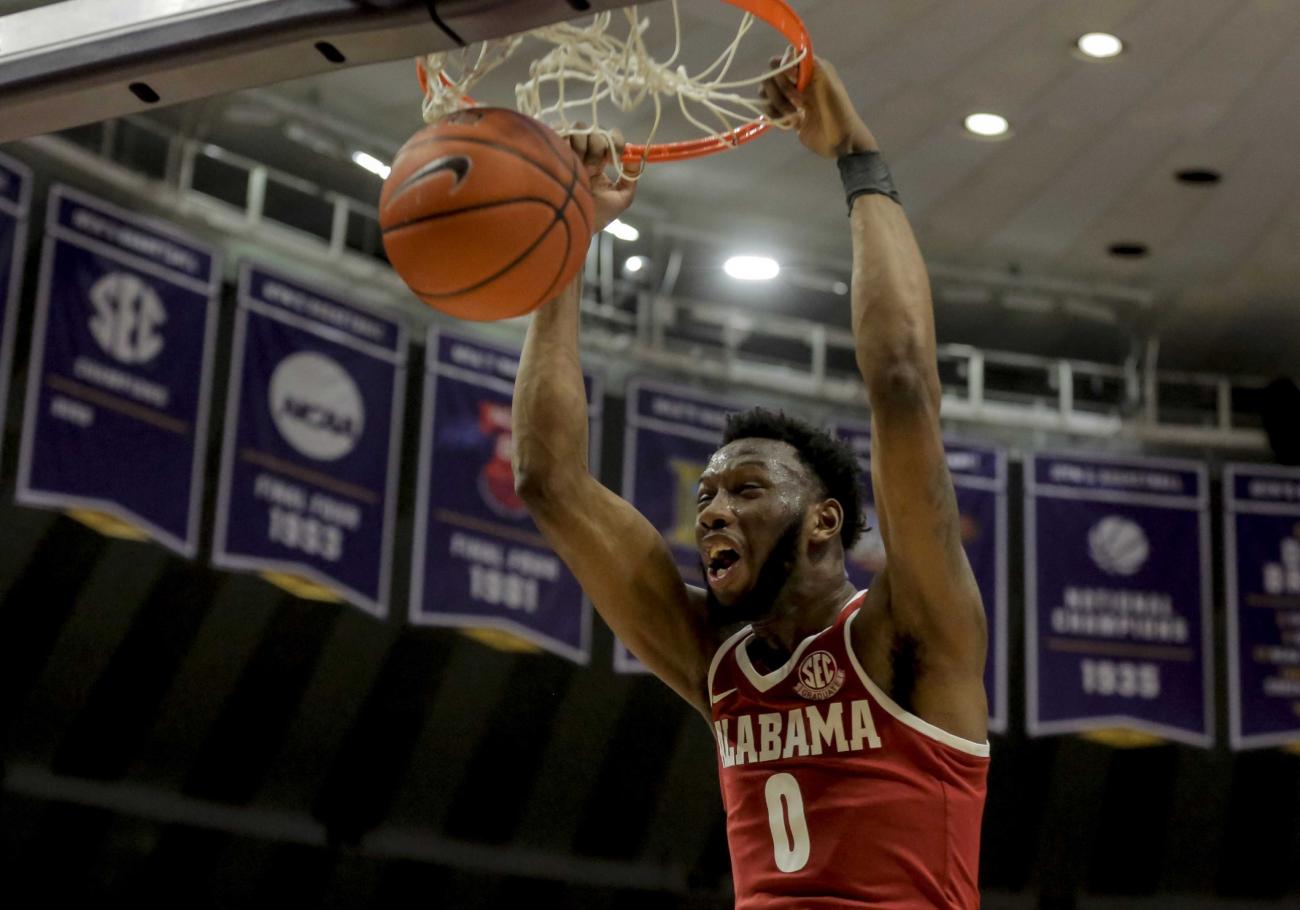 The Texas A&M Aggies visit Coleman Coliseum in Tuscaloosa, Alabama on Saturday to play the Alabama Crimson Tide in an SEC tilt. The Aggies fell to 6-7 on the season following an 85-74 loss to Kentucky on Tuesday. Texas A&M jumped out to a 10-0 lead to start the game, but could not hold off the Wildcats offense. The game was 66-64 in favor of Kentucky late in the second half. T.J. Starks and Jay Jay Chandler each scored 18 to lead the Aggies.
Alabama is 10-4 on the season following its 88-79 loss to LSU. The Crimson Tide trailed 43-28 at the break and could not battle back for a win. Kira Lewis Jr. led the Tide in the loss with 15 points. The loss snapped Alabama's winning streak of five straight.
TJ Starks is the leading scorer and leader in assists with averages of 14.5 points and 3.8 assists per game for Texas A&M. Savion Flagg is the second leading scorer and leads the Aggies in rebounding with averages of 12.7 points and 8.3 rebounds per game. Texas A&M is shooting 45.0% from the field and 29.5% from 3-point territory.
Kira Lewis Jr. leads the Crimson Tide in scoring with an average of 14.8 points per game. Donta Hall is the leading rebounder with an average of 8.1 rebounds per game. Lewis Jr. leads in assists with an average of 2.9 per game. Alabama is shooting 45.3% from the field and 34.4% from 3-point territory.


Alabama has covered the number in each of the last 7 head to head with Texas A&M. The Crimson Tide has covered 4 of its last 6 overall and 3 of its last 4 at home. Texas A&M has failed to cover 13 of its last 18 following a straight up loss. Final Score Prediction, Alabama Crimson Tide wins and covers ATS 77-67.