TCU at Texas Tech 1/28/19 - NCAA Basketball Picks & Predictions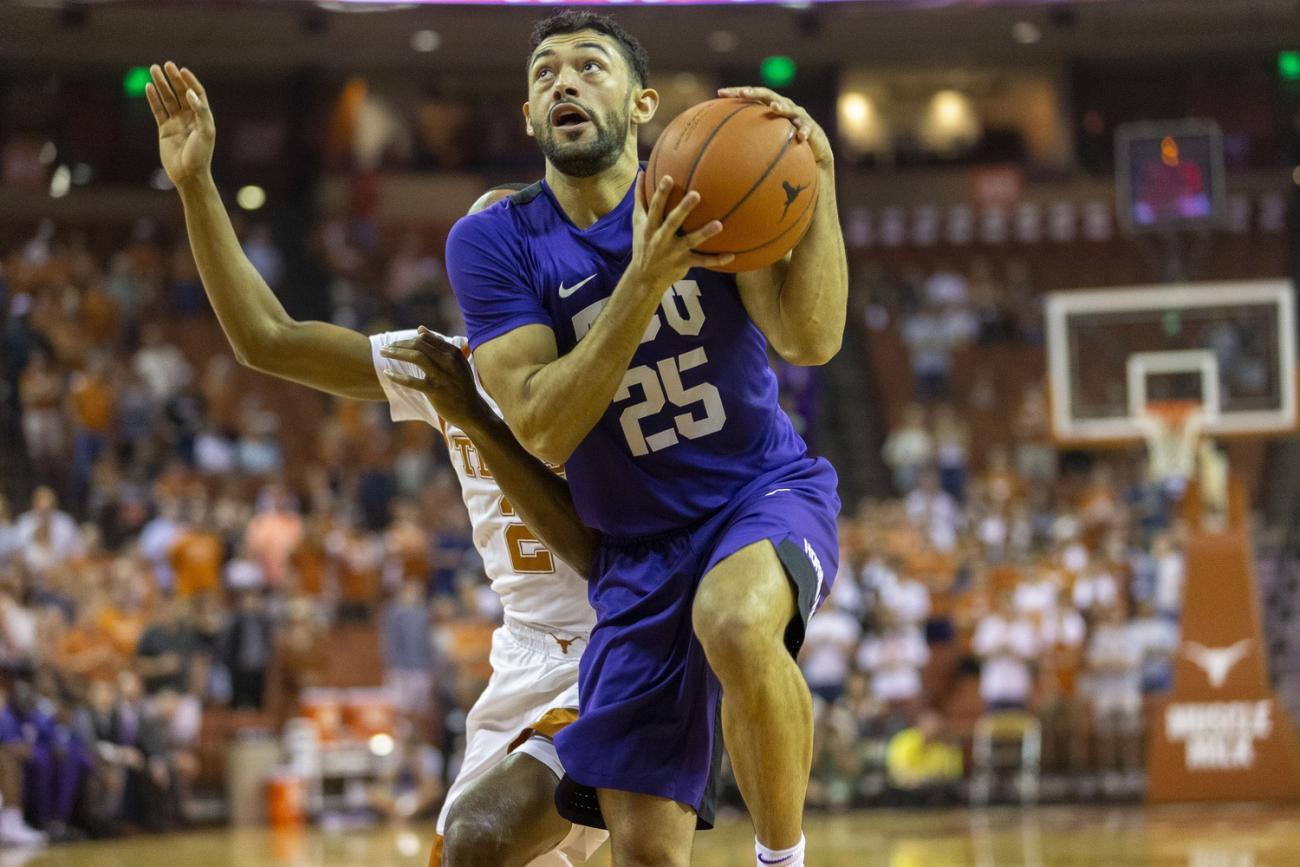 The TCU Horned Frogs visit United Supermarkets Arena in Lubbock, Texas on Monday to play the No. 14 ranked Texas Tech Red Raiders in a Big 12 showdown. The Horned Frogs improved to 15-4 on the season following a 55-50 win over Florida on Saturday. The Horned Frogs were led by Kouat Noi with 22 points. TCU never trailed in its 5-point win over the Gators.
Texas Tech improved to 16-4 on the season following its 67-64 win over Arkansas. The win snapped a three-game losing streak for the Red Raiders. Davide Moretti led the Red Raiders with 21 points, while Jarrett Culver added 15 points, with 12 coming after the half.
Desmond Bane leads TCU in scoring with an average of 15.0 points per game. Kevin Samuel is the leader in rebounds with an average of 7.2 per game. Alex Robinson leads the Horned Frogs in assists with an average of 7.7 per game. TCU is shooting 47.4% from the field and 35.0% from 3-point territory.
Jarrett Culver leads the Red Raiders in scoring, rebounding and assists with averages of 18.5 points, 6.9 rebounds and 3.9 assists per game. Davide Moretti is the second leading scorer with an average of 10.4 points per game. Texas Tech is shooting 46.8% from the field and 34.3% from 3-point territory.


TCU has fared well on the road against the Red Raiders covering the number in 4 of the last 6 played in Lubbock. The Horned Frogs have covered the spread in 12 of the last 15 overall, 8 of the last 11 following a win straight up and 12 of the last 16 following a win ATS. Final Score Prediction, TCU Horned Frogs win in upset but grab the points just in case 68-65.