Southern Utah at USC 12/21/18 - College Basketball Picks & Predictions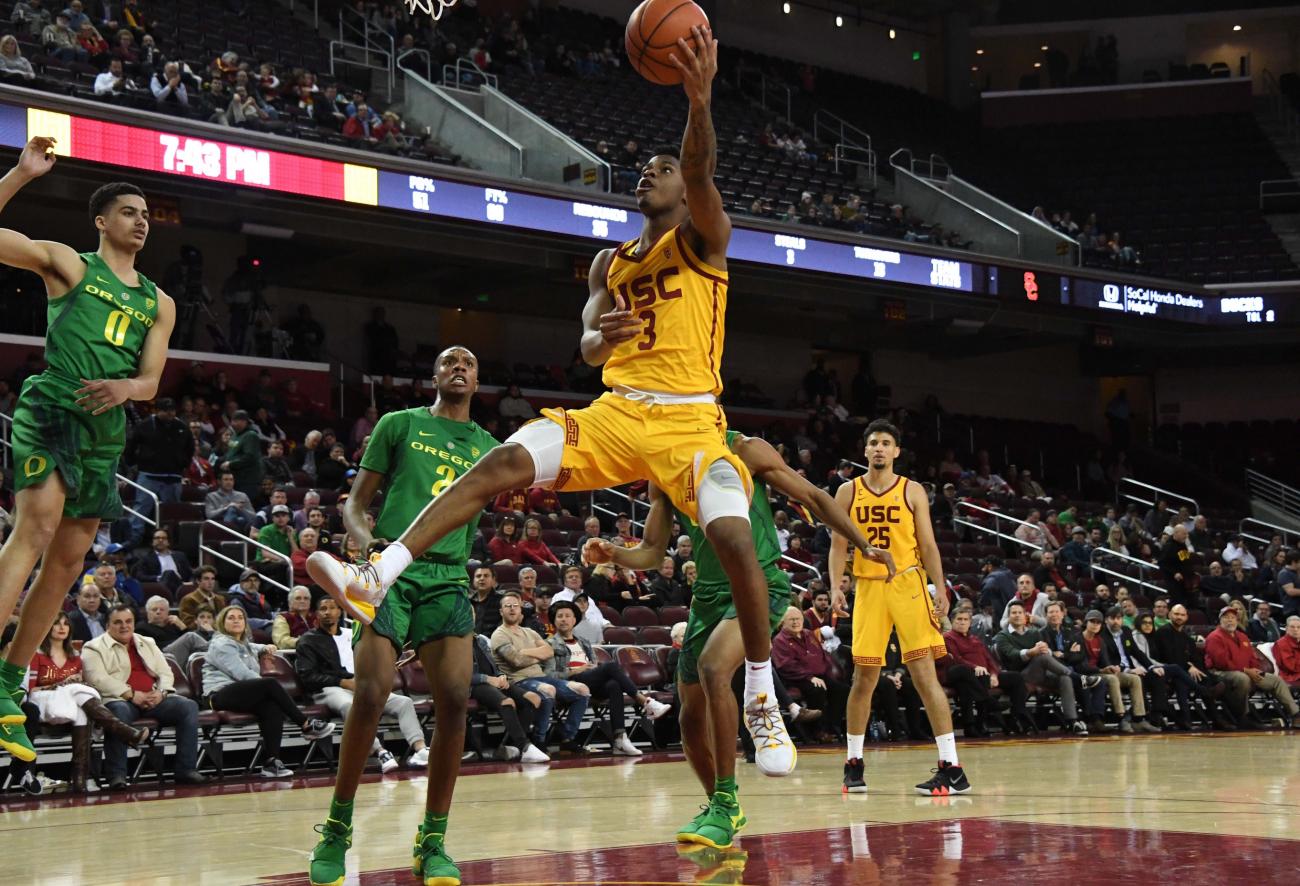 The Southern Utah Thunderbirds visit Galen Center in Los Angeles, California on Friday to play the USC Trojans. The Thunderbirds rallied in the second half to defeat Pepperdine 78-69 last Saturday to improve to 5-3 on the season. Cameron Oluyitan led the Thunderbirds with 15 points scoring seven over the final two minutes in overtime.
USC lost its last outing to Santa Clara 102-93 and fell to a disappointing 5-6 on the season. The Trojans rallied in the second half to tie the score and send it to overtime outscoring Santa Clara 48-38 in the second half, but fell apart in double overtime being outscored by 10 points in the final overtime period. Jordan Usher led the Trojans with 22 points.
Cameron Oluyitan leads Southern Utah in scoring and assists with averages of 13.6 points and 3.0 assists per game. Three other Thunderbirds are scoring in double figures. Harrison Butler leads Southern Utah in rebounds with an average of 7.1 per game. The Thunderbirds are shooting 45.4% from the field and 34.7% from 3-point territory.
Nick Rakocevic is the leading scorer and leading rebounder with averages of 14.5 points and 10.9 rebounds per game. Derryck Thornton leads USC in assists with an average of 4.0 per game. USC is shooting 44.7% from the field and 36.5% from 3-point territory.


USC is going through a difficult period and its entire season could be lost with a few more bad games. However, the Trojans will turn things around for at least one game with a win and cover at home. USC is 9-3 ATS in its last 12 at home versus an opponent with a losing road record. Final Score Prediction, USC Trojans win and cover ATS 84-69.