Portland at BYU 1/10/19 - NCAA Basketball Picks & Predictions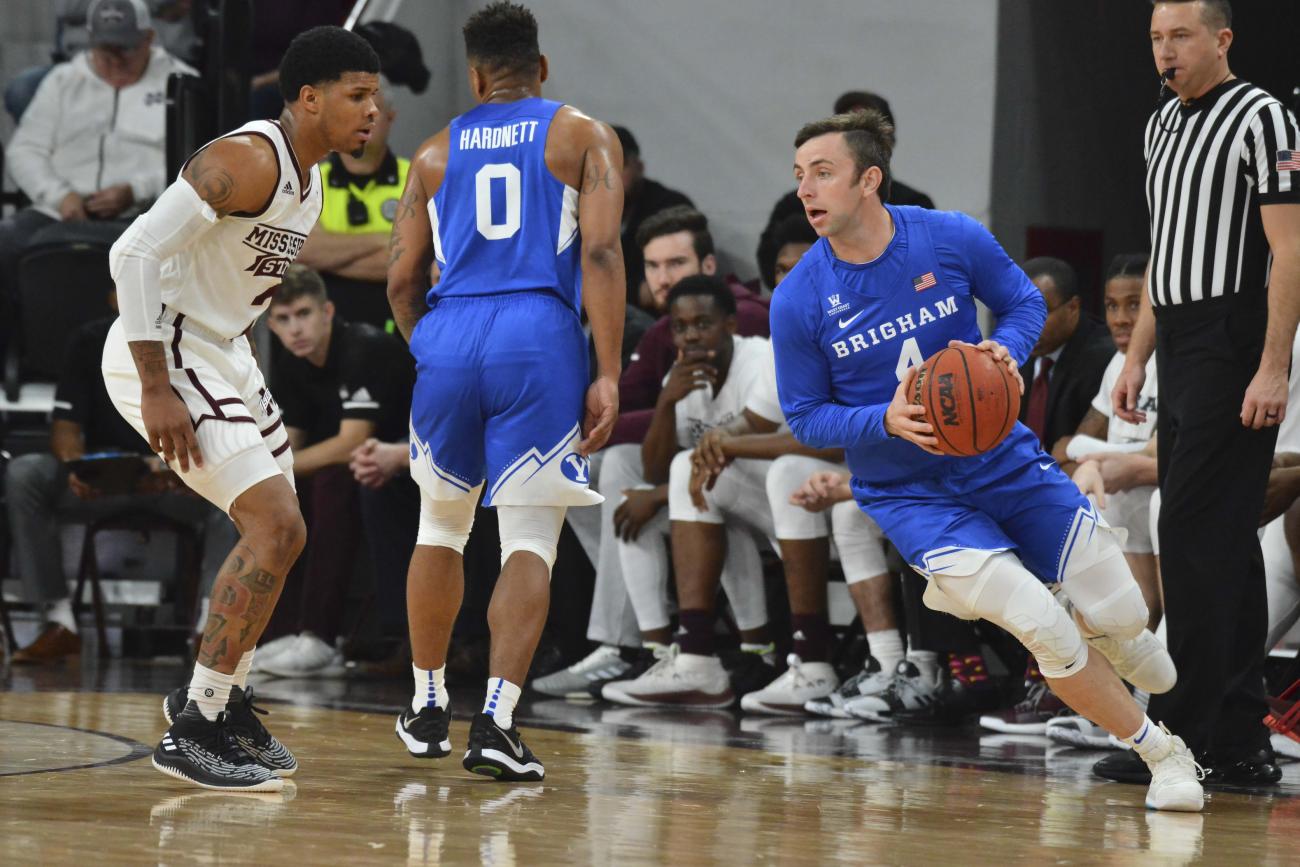 The Portland Pilots visit the Marriott Center in Provo, Utah on Thursday to play the BYU Cougars. Portland fell to 7-9 on the season following its 76-64 loss to Loyola-Marymount on Saturday. The Pilots trailed at one time 35-18, but a run of 11-0 brought them to within 51-47 during the second half, but they came no closer. JoJo Walker led the Pilots in the loss with 20 points.
BYU fell to 9-8 on the season following its 88-66 loss to Saint Mary's. Yoeli Childs led BYU in the loss with 21 points and 12 boards posting a double-double for the 10th time this season. TJ Haws scored 20 for the Cougars.
Marcus Shaver Jr. leads the Pilots in scoring with an average of 14.6 points per game. Theo Akwuba is the team leader in rebounds with an average of 5.4 per game, while JoJo Walker leads the team in assists with an average of 3.8 per game. Portland is shooting 44.0% from the field and 34.6% from 3-point territory.
Yoeli Childs is leading BYU in scoring and rebounding with averages of 21.6 points and 10.2 rebounds per game. Two other players, TJ Haws (17.8 ppg.) and Jahshire Hardnett (10.9 ppg.) are averaging double figures. Haws is leading the Cougars in assists with an average of 4.8 per game. BYU is shooting 47.6% from the field and 31.5% from 3-point territory.


BYU has covered the number in 4 of its last 5 versus Portland. The Cougars have covered the number in 5 of the last 7 at home and 9 of the last 11 at home versus an opponent with a losing record on the road. Portland has failed to cover each of its last 4 on the road. Final Score Prediction, BYU Cougars win and cover ATS 90-70.