Oklahoma at Texas 1/19/19 - NCAA Basketball Picks & Predictions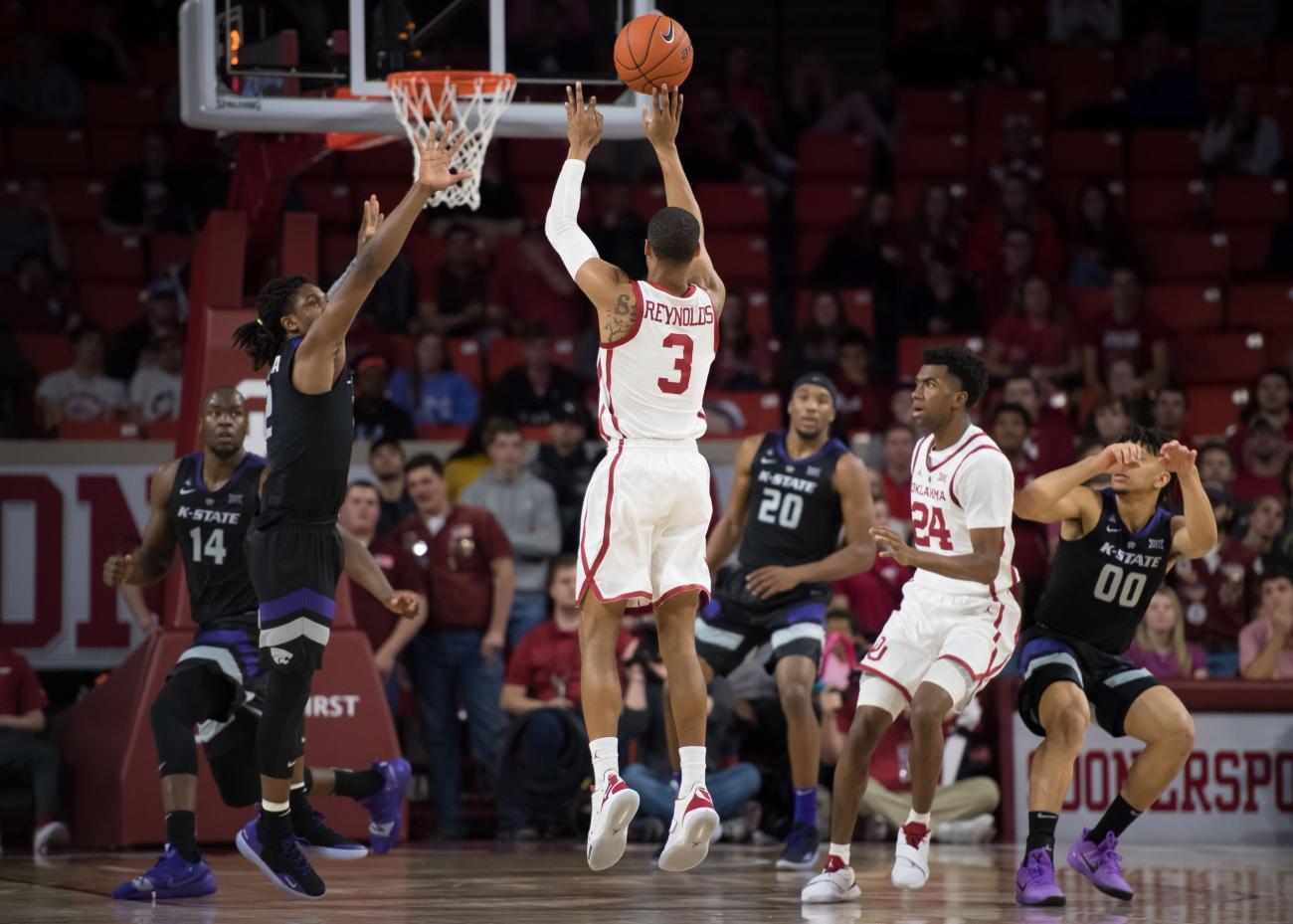 The No. 20 ranked Oklahoma Sooners visit Frank Erwin Center in Austin Texas on Saturday to play the Texas Longhorns. The Sooners fell to 13-4 overall and 2-3 in Big 12 play following a 74-61 loss to Kansas State. The Sooners were led in the loss by Christian James with 20 points while Rashard Odomes scored 17. The loss was the Sooners first at home this season.
Texas fell to 10-7 on the season and 2-3 in Big 12 action following an 80-78 loss on the road against Kansas. The Longhorns were tied with Kansas with just 1:32 remaining in the game, but Kansas came up big with a 3-pointer and then tied the ball up for a jump ball giving them possession and Kansas went on to win. Matt Coleman II led the Longhorns with 16 points.
Christian James leads the Sooners in scoring and rebounding with averages of 17.0 points and 7.6 rebounds per game. Aaron Calixte leads the Sooners in assists with an average of 3.1 per game. The Sooners are shooting 44.5% from the field and 33.9% from 3-point territory.
Kerwin Roach II leads the Longhorns in scoring, is third in rebounding and first in assists with averages of 13.5 points, 4.8 rebounds and 3.6 assists per game. Dylan Osetkowski leads the Longhorns in rebounds with an average of 8.1 per game. Texas is shooting 42.9% from the field and 32.9% from 3-point territory.


Texas has struggled with consistency all season and has lost twice to second-tier teams – VCU and Radford – and will struggle to both win and cover at home. Texas has failed to cover each of its last 4 versus teams with a winning record on the road. Oklahoma has covered the nut in 5 of its last 7 on the road. Final Score Prediction, Oklahoma Sooners win in upset but grab the points just in case 73-65.