Mississippi State at South Carolina 1/8/19 - NCAAB Picks & Predictions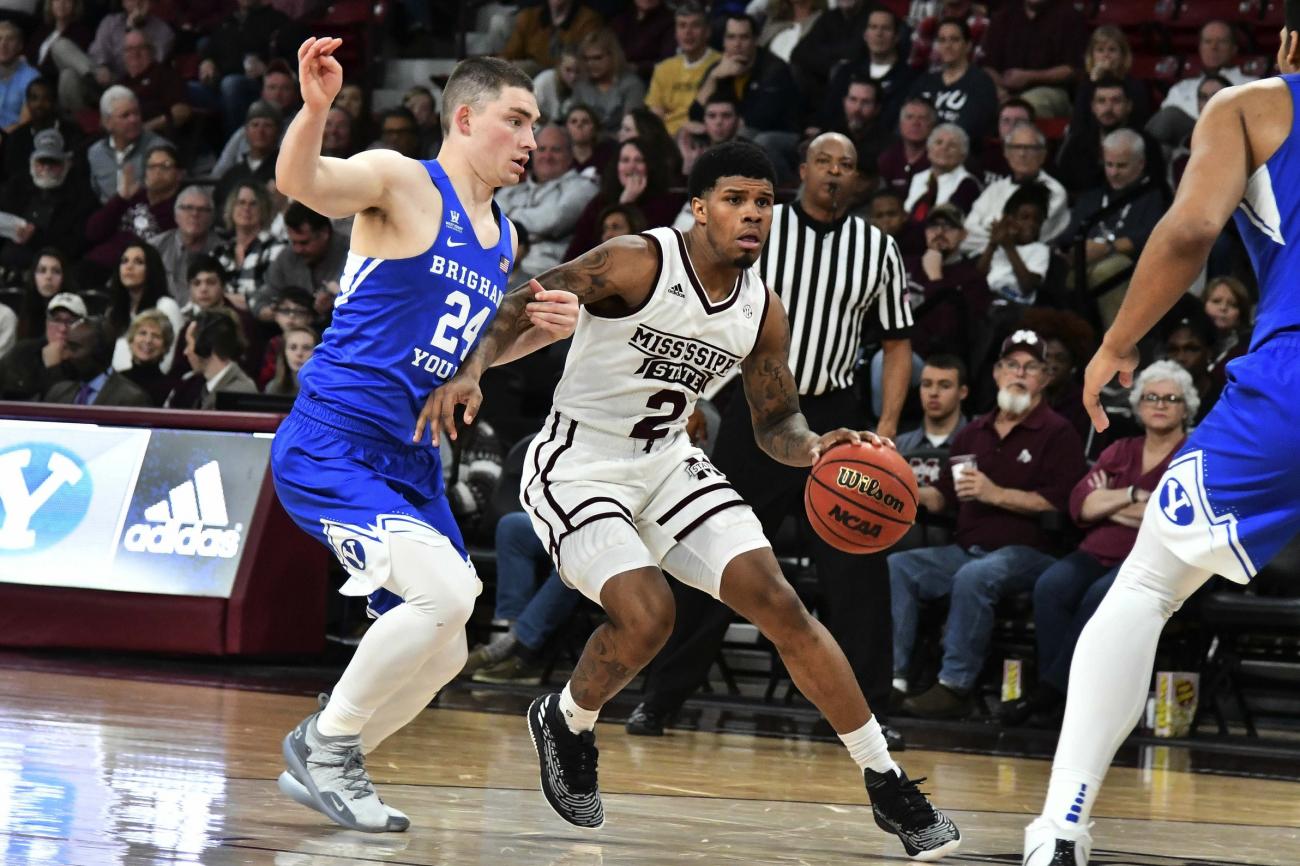 On Tuesday, the No. 17 ranked Mississippi State Bulldogs visit Colonial Life Arena in Columbia, South Carolina to play the South Carolina Gamecocks. The Bulldogs improved to 12-1 on the season with a 103-81 win over BYU. Mississippi State was led by Aric Holman with 28 points, while Quinndary Weatherspoon scored 27 in Saturday's high scoring game.
South Carolina improved to 6-7 on the season following its 71-69 win over Florida. The Gamecocks received a dunk from Chris Silva following a full length of the court pass with just 2.5 seconds left on the clock. The game was the SEC opener for both teams.
Quinndary Weatherspoon leads five players in scoring in double figures for Mississippi State with an average of 17.2 points per game. Aric Holman leads the team in rebounds with an average of 8.6 per game, while Lamar Peters is the leader in assists with an average of 6.2 per game. Mississippi State is shooting 48.2% from the field and 38.2% from 3-point territory.
A.J. Lawson leads South Carolina in scoring and assists with averages of 13.2 points and 3.2 assists per game. Chris Silva leads the Gamecocks in rebounding with an average of 6.7 per game. South Carolina is shooting 42.3% from the field and 31.3% from 3-point territory.


Mississippi State has covered the nut in 9 of the last 13 played at South Carolina and 4 of the last 5 overall against the Gamecocks. The Bulldogs have covered the spread in 8 of the last 10 on the road and in 4 of the last 5 overall. Mississippi State has seen good success against other SEC teams covering the number in 4 of the last 5. Final Score Prediction, Mississippi State Bulldogs win and cover ATS 79-68.