Mercer at Florida 12/18/18 - NCAA Basketball Picks & Predictions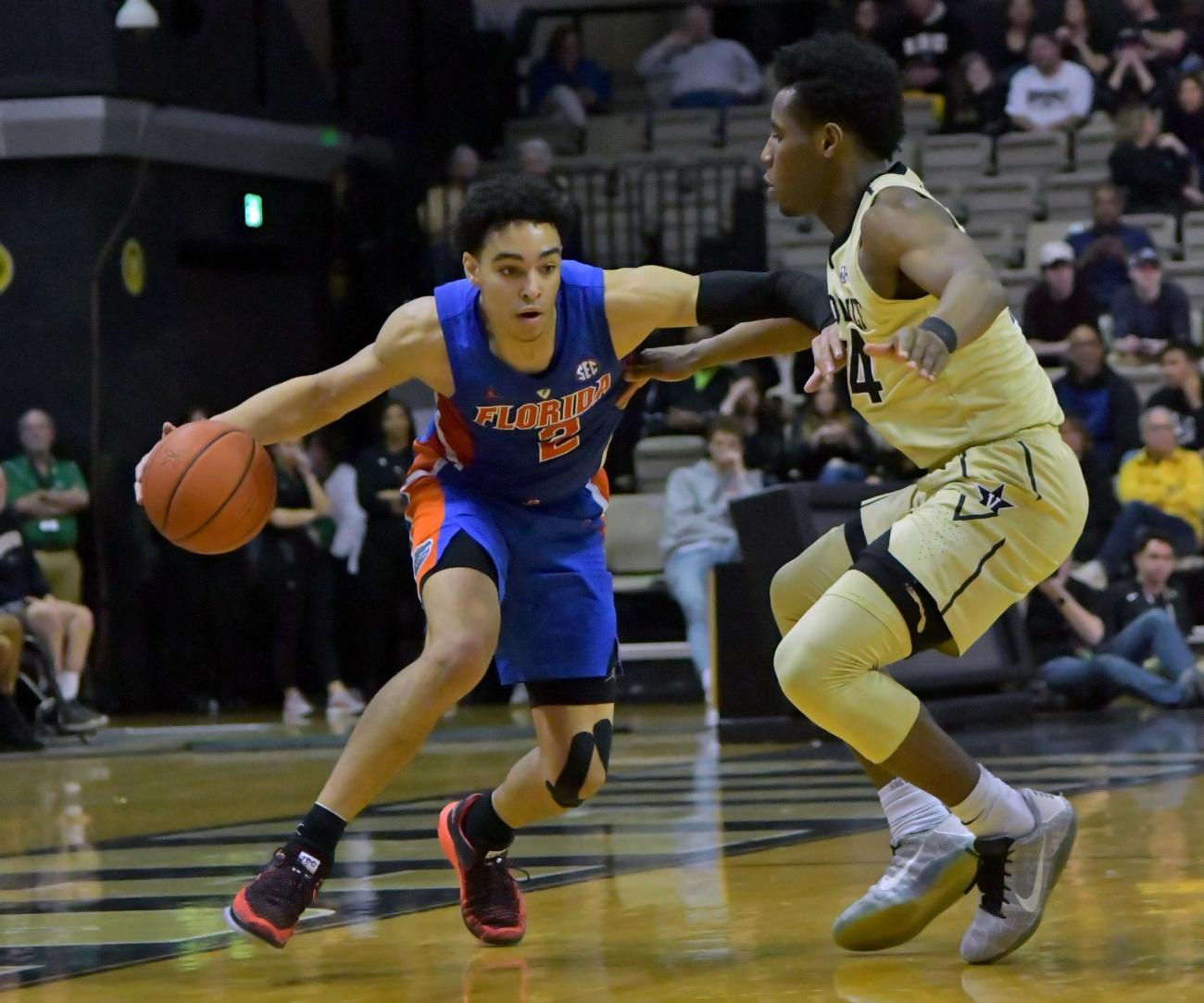 The Mercer Bears visit Exactech Arena in Gainesville, Florida on Tuesday to play the Florida Gators. Mercer fell to 4-6 on the season following an 89-74 loss to Georgia Southern in their most recent outing. The Bears played the Eagles tough the entire game, but trailed by 10 points with six minutes and lost more ground trying to play catch up. Jaylen Stowe led the Bears with 18 points.
Florida fell to 5-4 on the season following a 63-59 loss to No. 10 ranked Michigan State a week ago Saturday. The Gators trailed by as many as 12 points in the second half but cut the lead to just three with 3:24 left, but could get no closer. Andrew Nembhard and KeVaughn Allen led the Gators in the loss with 13 points each.
Ross Cummings leads the Bears in scoring with an average of 13.5 point per game. Three other Bears are averaging double figures in scoring. Ethan Stair leads Mercer in rebounds with an average of 6.2 per game. Mercer is shooting 44.7% from the field and 30.9% from 3-point territory.
KeVaughn Allen is the leading scorer with an average of 10.3 points per game. Kevarius Hayes leads the Gators in rebounding with an average of 6.2 per game. Andrew Nembhard leads the team in assists with an average of 6.1 per game. Florida is shooting 43.8% from the field and 34.2% from 3-point territory.


Florida does not play what basketball pundits call pretty basketball, but gets it done. The Gators have covered the number in 8 of the last 10 played on Tuesday, 5 of the last 6 following a loss ATS and each of the last 5 following a loss straight up. The Gators will get it done on Tuesday. Final Score Prediction, Florida Gators win and cover ATS 75-52.