Loyola Chicago at Drake 3/6/22 - College Basketball Picks & Predictions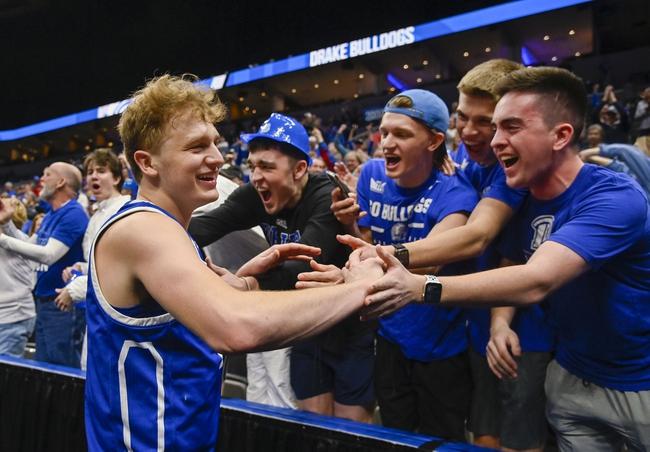 The Missouri Valley Conference championship will be in Saint Louis Missouri Sunday afternoon as Loyola Chicago takes on the Drake Bulldogs. Loyola won their semifinal matchup against Bradley 66-50 on Saturday after holding the Braves to 31.4% shooting and forced 15 turnovers.
Offensively Loyola shot the ball well making 48.9% of their shots and scored 66 points in 40 minutes. Lucas Williamson led all scorers for Loyola with 13 points on 4 of 10 shooting in 32 minutes. Tate Hall added five points and a team high 7 rebounds, while Ryan Schwieger led the way off the bench with 11 points.
The Drake Bulldogs come into the conference championship on a tear riding a seven game win streak after a one point overtime win in the semifinals. Offensively Drake did just enough in the semifinals making 40.6% of their shots and 89.5% from the free throw line to score 79 points including eleven in the overtime.
Tucker Devries shined for Drake in the semifinals scoring a team high 23 points in 39 minutes. Roman Penn added a second best 19 points and six assists, while Garrett Sturtz chipped in 13 points and eight rebounds in 43 minutes of action.


These are the two top teams in the conference, and it will show on Sunday afternoon. Loyola is better on both sides of the ball and will do enough on Sunday to win the conference tournament. Look for Loyola to use the slightly better offense and more depth to pull away and get the win. Final Score Prediction, Loyola Chicago wins 74-71.