Incarnate Word vs Houston Baptist 3/9/22 - College Basketball Picks & Predictions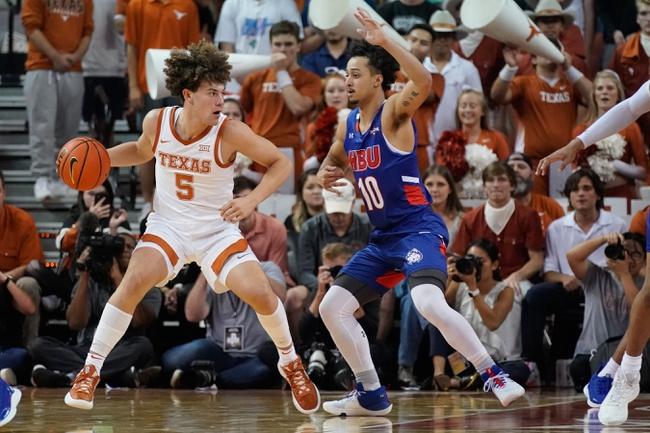 This Wednesday night March 9th, 2022 6pm the NCAAM hoops action is back at cha with the Southland Conference tournament. We've got the Incarnate World Cardinals in Katy, TX to face the Houston Baptist Huskies in the Leonard E. Merrell Center. Stay tuned we've got you covered on all the best betting angles here at Picks and Parlays your leader in free sports betting picks!
The Incsrnate World Cardinals are 7-24, 3-11 in conference sitting in 8th  place in the Southland conference. Offensively the Cardinals are averaging 67.1  points, 30 rebounds and 11.5 assists. Defensively the Cardinals are allowing 76.5 points, and are averaging 1.8 blocks and 5.1 steals.
Key players for the Cardinals are RJ Glasper averaging 15.7 points, 3.3 rebounds and 2.5 assists and Brandon Swaby averaging 5.3 points, 4.8 rebounds and 1.5 assists.
The Houston Baptist Huskies are 10-17, 6-8 sitting in 5th place in the Southland Conference. Offensively the Huskies are averaging 72.8 points, 39.6 rebounds and 14.7 assists. Defensively the Huskies are allowing 72.8 points, and are averaging 3.6 blocks and 7.1 steals.
Key players for the Huskies are Darius Lee averaging 12.7 points, 9.1 rebounds and 2.6 assists and Jade Tse averaging 6.1 points, 2 rebounds, and 3 assists.


These teams will push the pace and run the score up. In both the Cardinals and the Huskies last 5 games the total has failed to reach the projected 140.5 mark only once missing by only 4 points. This will be a fast paced high scoring game making the best bet Over 140.5. Final score prediction the Houston Baptist Huskies win cover the spread and the total goes over 81-74.