Illinois at Northwestern 1/6/19 - College Basketball Picks & Predictions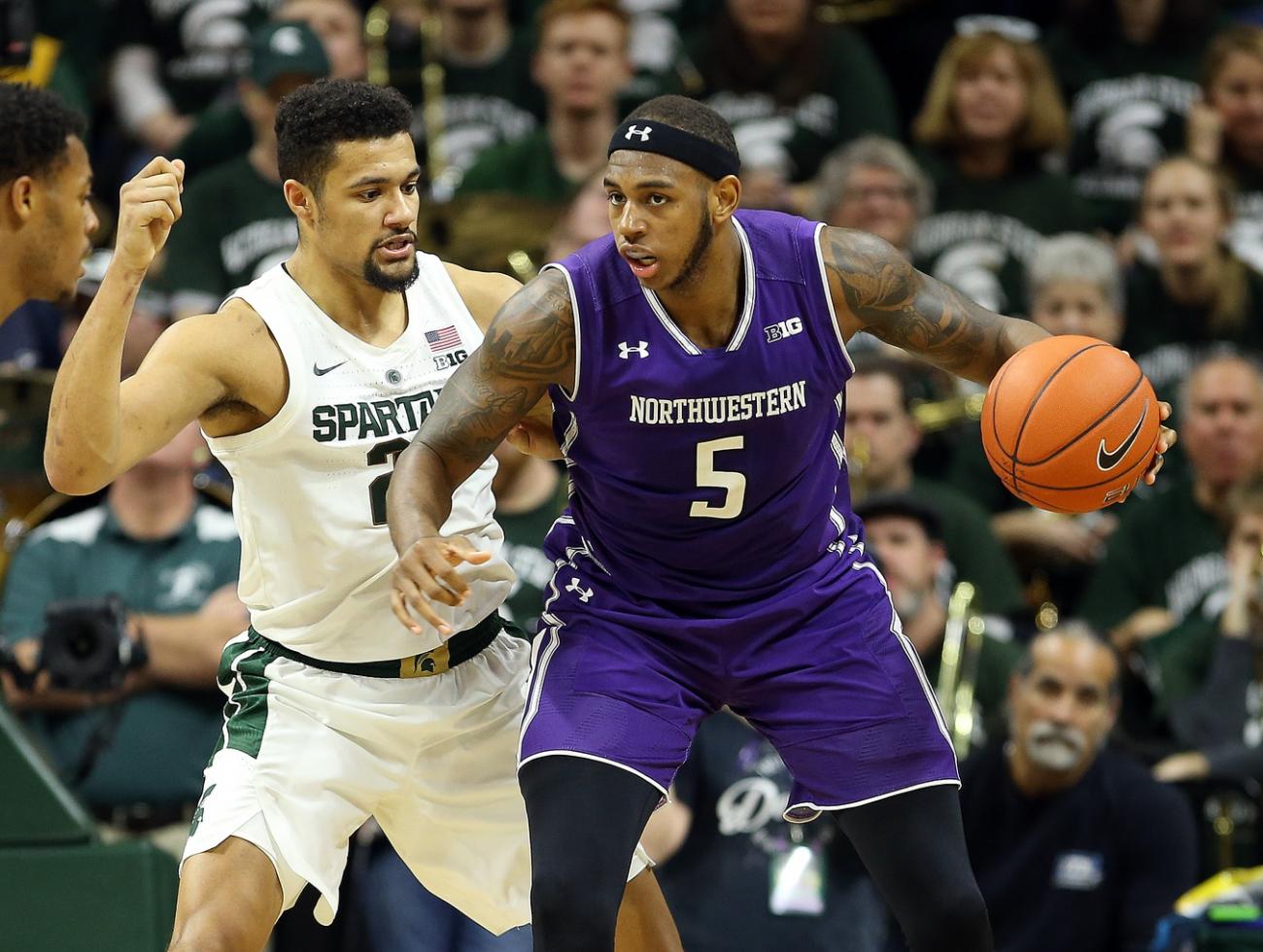 The Illinois Fighting Illini visit Welsh-Ryan Arena in Evansville, Illinois on Sunday to play the Northwestern Wildcats in a Big Ten tilt. Illinois fell to 4-10 on the season following its 73-65 loss to Indiana. The Illini led in the first half by as many as 10 points, but Indiana fought back to tie the score at halftime 32-32. In the loss, Samson Oladimeji led the Illini with 20 points while Giorgi Bezhanishvili scored 18.
Northwestern fell to 9-5 on the season following an 81-55 loss to Michigan State. The Wildcats had won three of the previous four prior to its loss to the Spartans. Derek Pardon scored 19 points for the Wildcats in the loss, while Vic Law the leading scorer was held to five points in the loss.
Trent Frazier leads Illinois in scoring with an average of 15.5 points per game. Aaron Jordan leads the team in rebounds with an average of 5.2 per game. The leader in assists is Frazier with an average of 3.2 per game. Illinois is shooting 42.6% from the field and 35.4% from 3-point territory.
Vic Law leads Northwestern in scoring with an average of 17.9 points per game. Two other Wildcats are averaging double figures in scoring. The leading rebounder is Dererk Pardon with an average of 8.4 rebounds per game, while the leader in assists is A.J. Turner with an average of 3.2 per game. Northwestern is shooting 43.4% from the field and 33.6% from 3-point territory.


Northwestern has covered each of its last 5 versus an opponent with a .400 or lower winning percentage. The Wildcats have covered the number in 3 of the last 5 at home and 10 of the last 14 played on Sunday. Illinois has failed to cover each of its last 5 following a win ATS and 8 of its last 11 overall. Final Score Prediction, Northwestern Wildcats win and cover ATS 74-63.