GW at George Mason 1/26/19 - College Basketball Picks & Predictions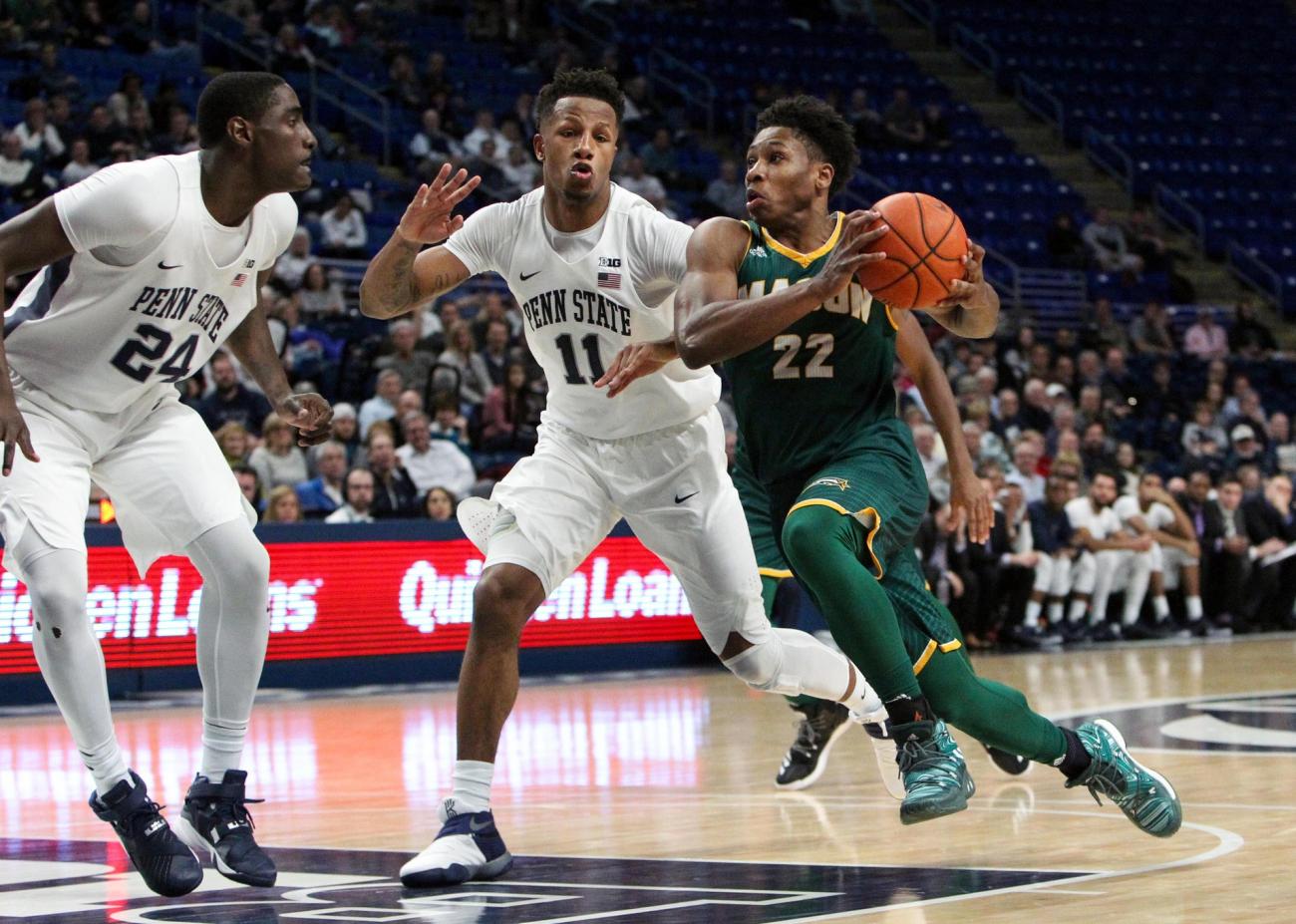 The George Washington Colonials visit EagleBank Arena in Fairfax, Virginia on Saturday to play the George Mason Patriots. The Colonials fell to 6-13 on the season following a 73-62 loss to Davidson on Wednesday. George Washington was led in the loss by Justin Mazzulla and DJ Williams with 15 points apiece. The Colonials committed 15 turnovers that Davidson converted to 17 points.
George Mason improved to 12-8 on the season following a 67-63 win over Dayton on Wednesday. The Patriots were led by Jarred Reuter with 14 points. Reuter hit two key free throws with just 10 seconds remaining that sealed the win for the Patriots. George Mason leads the Atlantic 10 Conference at 6-1.
DJ Williams leads George Washington in scoring with an average of 13.1 points per game. Arnaldo Toro leads the team in rebounding with an average of 9.3 per game, while Justin Mazzulla is the leader in assists with an average of 3.2 per game. George Washington is shooting 40.4% from the field and 30.7% from 3-point territory.
Justin Kier leads the Patriots in scoring and rebounding with averages of 15.4 points and 6.7 rebounds per game. Otis Livingston II is third in scoring and the leader in assists with averages of 13.4 points and 4.6 assists per game. George Mason is shooting 45.6% from the field and 32.6% from 3-point territory.


Both teams have fared well against the spread as George Washington has covered the number in 9 of its last 11 and George Mason 8 of its last 10. George Washington has fared well on the road covering the number in each of the last 4 and has covered the number in 4 of the last 5 head-to-head with George Mason. Final Score Prediction, George Mason wins but falls short ATS 73-63.