Georgia Tech vs Louisville 3/8/22 - College Basketball Picks & Predictions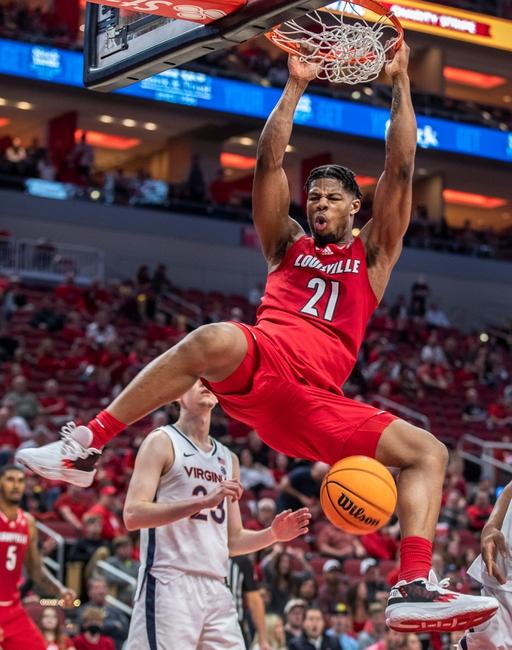 The Georgia Tech Yellow Jackets will take on the Louisville Cardinals Tuesday night in round one of the ACC tournament at the Barclay center in Brooklyn, NY. Georgia Tech finished the year seven games below .500 after a four point win to end the season stopped a four game losing streak. Offensively Georgia Tech had one of their best games in recent memory against Boston College making 56.6% of their shots and 42.9% from beyond the arc to score 82 total points in that game including twelve in the overtime leading to the victory.
Jordan Usher strapped the Georgia Tech offense to his back against Boston College posting a team high 30 points on 12 of 16 shooting in 37 minutes on the floor. Michael Devoe added 18 points in 32 minutes and Miles Kelly chipped in a team high 16 points in 34 minutes off the bench.
The Louisville Cardinals come into the conference tournament struggling riding a four game losing streak to end the season. Louisville lost 71-61 to the Virginia Cavaliers to close the regular season after allowing Virginia to shoot 51% from the floor and 58.3% from beyond the arc to score 71 points in 40 minutes.
Much of the Louisville struggles this year are due to a below average offense averaging only 67.3 points per game on 42.2% shooting. Noah Locke leads the Louisville offense in scoring averaging 9.5 points per game despite shooting only 35.9% from the floor. Malik Williams adds in 9.3 points in a team leading 7.7 rebounds.


Both teams struggled for most of the season as it is a win or go home standard Tuesday night. Georgia Tech carries a little bit more momentum coming into the conference tournament following their win over Boston College. Georgia Tech has a slightly better offense that will do just enough to keep them in the game against a struggling Louisville team. Take Georgia Tech to cover the small number as they get the underdog win. Final Score Prediction, GT Wins and cover 71-67.