Georgetown at Xavier 1/9/19 - College Basketball Picks & Predictions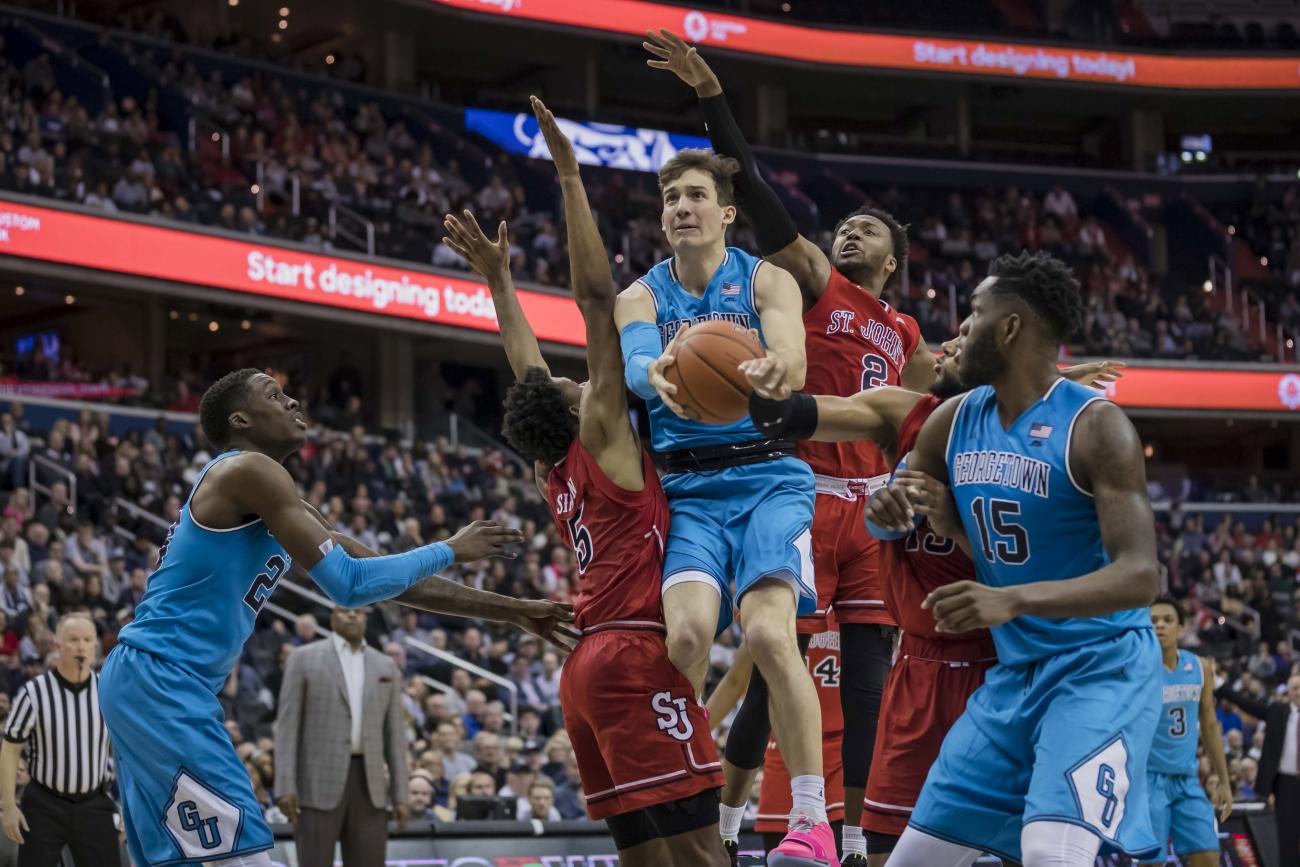 The Georgetown Hoyas visit Cintas Center in Cincinnati, Ohio on Wednesday to play the Xavier Musketeers. The Hoyas fell to 11-4 on the season following a 97-94 overtime loss to St. John's at home. The Hoyas held a five-point lead with just 52 seconds remaining but went scoreless the last minute and St. John's tied the game to send it to overtime. Jessie Govan led the Hoyas with 25 points.
Xavier fell to 9-7 on the season following its 70-52 loss to Marquette on Sunday. The Musketeers hit just 1 of 14 shots from downtown and had only four assists the entire game. Xavier has lacked consistency winning its first two then losing four straight, followed by four straight wins and now four losses in the last seven played.
Jessie Govan leads the Hoyas in scoring and is second in rebounding with averages of 18.7 points and 7.5 rebounds per game. Josh LeBlanc is the leader in rebounds with an average of 8.1 per game. James Akinjo is the assists leader with an average of 4.4 per game. Georgetown is shooting 45.7% from the field and 35.8% from 3-point territory.
Naji Marshall is the leading scorer and leading rebounder with averages of 13.1 points and 7.9 rebounds per game. Quentin Goodin is the leader in assists with an average of 5.4 per game. Xavier is shooting 47.4% from the field and 32.7% from 3-point territory.


The visiting team (Hoyas) in this matchup has covered the number in 7 of the last 8 meetings. Xavier has had its problems with consistency evidenced by its streak of winning and losing games. The Musketeers have failed to cover 6 of the last 7 overall and 11 of the last 13 at home. Final Score Prediction, Georgetown Hoyas win and cover ATS 78-73.