Florida Gulf Coast at Florida 12/22/18 - NCAAB Picks & Predictions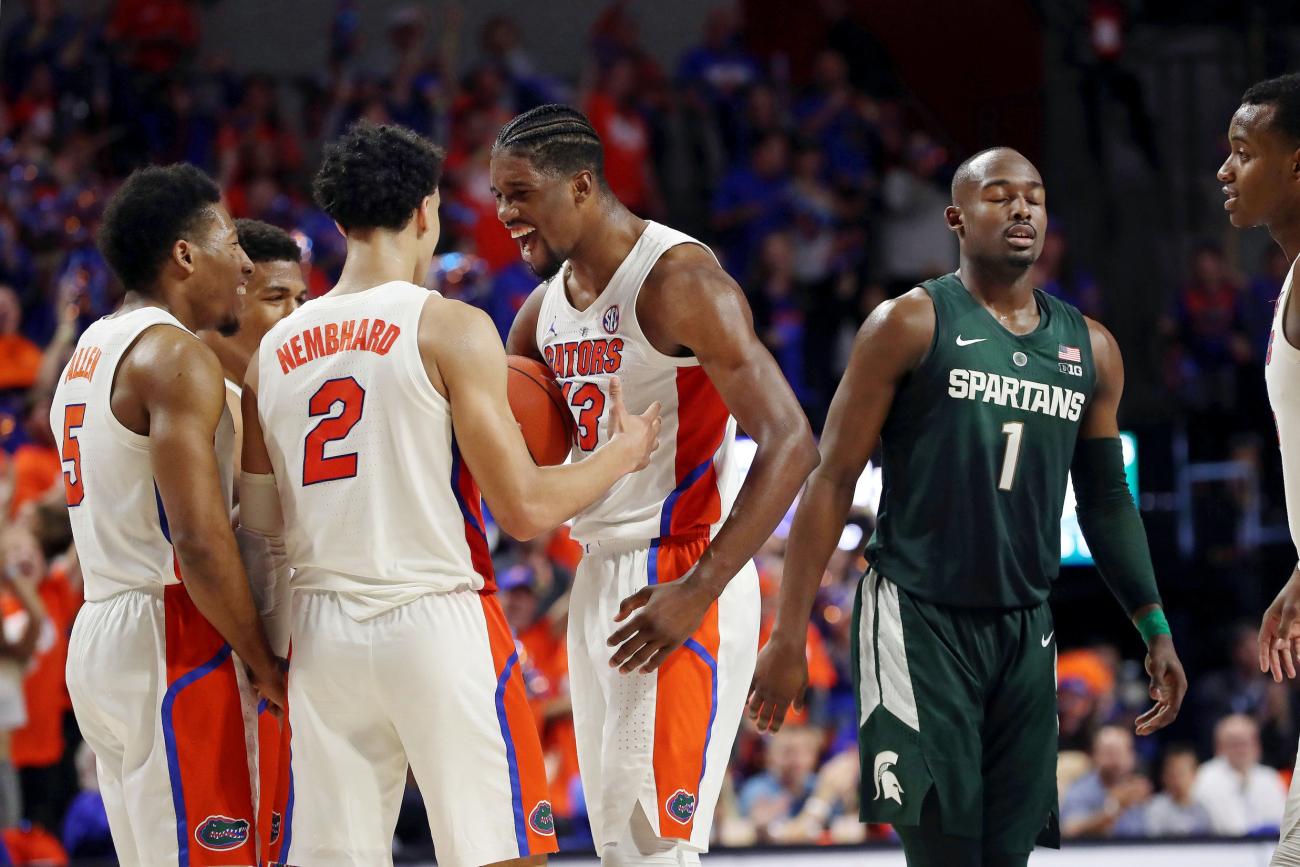 Florida has struggled at times thus far and is 6-4, but the Gators have played some good teams and are playing well at the moment. Florida Gulf Coast plays at Florida Saturday, and while they have a 5-8 record, the Eagles have won three in a row after a six-game losing skid. FGC lost to No. 10 Michigan State by 24, and the Gators lost to Michigan State by four. Florida beat Florida Gulf Coast by 11 two years ago.
The Eagles live on the three-pointer, and Florida is a good defensive team. Schadrac Casimir made seven of eight threes in the team's last game. Casimir has made 31 three-pointers and is shooting 48 percent from behind the arc. He is averaging 12.3 points and shooting 46 percent on two-pointers. Haanif Cheatham leads the scoring with 13.2 points per game. Rasean Scott Jr. is averaging 9.2 points and nine rebounds. The Eagles have made 111 three-pointers and are shooting 37 percent. FGC is shooting 45 percent overall and 63 from the foul line. THe Eagles are averaging seven steals and 15 turnovers.
Florida is a defensive team, holding opponents to 61.9 points per game, which is 22nd nationally. KeVaughn Allen is the only Gator in double figures, averaging 10.8 points per game. He is also getting two steals per game. Deaundrae Ballard is averaging 9.3 points per game, shooting 52 percent. The Gators are shooting 43 percent overall and 34 from behind the arc. Florida is shooting 64 percent from the foul line. Florida is averaging nine steals and 12 turnovers.


This Florida team is ultra talented but so far this year the Gators have just not played many complete games. Look for the visiting Eagles to do plenty to keep this around 10-12 points. Final Score Prediction, Florida Gators win but fall short ATS 79-68.